Dr. William Elder
Chair, Department of Behavioral and Social Sciences
Bill Elder, PhD is Professor and Chair of Behavioral and Social Sciences at the UH College of Medicine. Dr. Elder trained in clinical psychology at the UT Southwestern Medical Center and served a fellowship in the Department of Psychiatry at Presbyterian Hospital of Dallas. He comes to the UH College of Medicine after 20 years of leadership at the University of Kentucky where he was Professor of Family and Community Medicine and Director of Behavioral Health. He is a highly experienced clinician and educational innovator and researcher.
Dr. Elder has created biopsychosocial training for learners at all levels and emphasizes relational, comprehensive care of patients. He has conducted federally and foundation funded tertiary clinical research on chronic low back pain and integration of behavioral health. He has served his community locally and led at the national level on medical education. He was recognized by the Secretary of Health and Human Services for his national service representing psychology for Title VII funded programs. He received the first Distinguished Alumni Award from UT Southwestern Medical Center's Clinical Psychology Program.
Most recently Dr. Elder has developed interprofessional curricula to transform care to embrace quality while reducing health care costs. Content in this curricula focuses on data driven medical decision making, a population health and quality focus, and team based collaborative and integrated behavioral health care. Future UH College of Medicine graduates will be prepared to integrate information and use technology at more and more advanced levels. Yet, physicians must not lose, and our graduates will gain, the ability to support and guide patients interpersonally and relationally. As our leader of behavioral and social sciences at the UH College of Medicine, Dr. Elder will develop integrated didactic and experiential activities that enable our graduates to conceptualize patients at medical, psychological and social levels, to form meaningful and health empowering relationships with their patients and to participate as leaders and collaborators in advanced models of integrated and team-based care systems.
Dr. Winston Liaw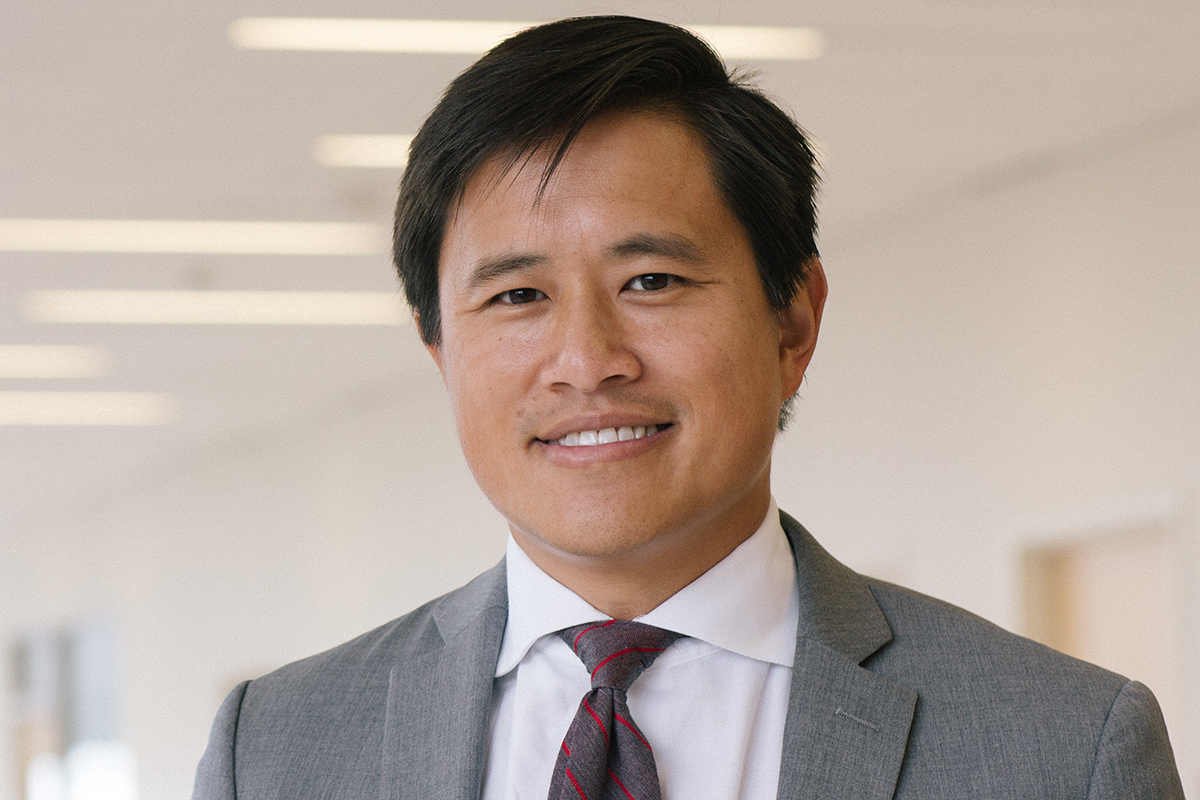 Chair, Department of Health Systems and Population Health Sciences and Clinical Associate Professor
Dr. Liaw's expertise is in using geospatial techniques and community resources to address unmet social needs in primary care settings. In particular, he is an expert on the application of neighborhood deprivation indices to primary care delivery and using geospatial tools to teach population health concepts. In a Virginia Commonwealth University Center for Clinical and Translational Research grant, he studied the impact of neighborhood deprivation on quality measures and clinician and patient attitudes towards the incorporation of community and individual social data into care processes. Dr. Liaw also has expertise in studying the impact of medical legal partnerships on health outcomes. In projects funded by the National Association of Community Health Centers and the Health Resources and Services Administration, he developed curricula to teach learners how to incorporate these concepts into practice. 
Following family medicine residency, Dr. Liaw completed a one-year faculty development fellowship at the Robert Graham Center, the primary care policy institute affiliated with the American Academy of Family Physicians. Through this fellowship, he learned about study design, multi-level modeling, and geospatial concepts, using nationally representative, large data sets, such as the American Medical Association Masterfile and the Medical Expenditure Panel Survey. This experiential learning supplemented his coursework in biostatistics, epidemiology, cost-effectiveness, quality, and health economics while at the Harvard School of Public Health.
DR. NESIC-TAYLOR, Ph.D.
Chair, Department of Biomedical Sciences
Dr. Nesic-Taylor is a Professor and Chair of the Department of Biomedical Sciences in the College of Medicine at the University of Houston. She holds the Cullen Endowed Chair of Biomedical Sciences. Her expertise includes both neuroscience research (in the field of neurotrauma and chronic pain) and medical education (as a neuroscience educator, scholar and administrator).
Before coming to UH, she was a tenured faculty at the University of Texas Medical Branch at Galveston, the Texas Tech Paul Foster School of Medicine at El Paso, and the Virginia Tech Carilion School of Medicine in Roanoke, Virginia. She also served as an Associate Dean for Biomedical Sciences at the Sam Houston State College of Osteopathic Medicine.
As a medical educator, Dr. Nesic-Taylor created pre-clerkship medical school curricula and developed interactive sessions with a strong emphasis on the blending of basic and clinical sciences. These curricular innovations extended into clerkships and residency programs. Dr. Nesic-Taylor's medical education research interests center on the various roles that basic science knowledge plays in improved clinical reasoning of future physicians, and therefore are closely aligned with the overarching goals of the UH College of Medicine to improve the quality of healthcare.
Dr. Nesic-Taylor has been a principal investigator of federally and locally-funded research grants in the field of neurotrauma, and her research has been cited in more than 1,600 peer-reviewed articles. For her research work, she was awarded the Eric Nader award for breakthrough research in the field of spinal cord injury by the American Association for Spinal injury.
Her varied career spans several decades as a researcher and educator at different Universities in the US and abroad, but her most rewarding accomplishments have been in the personal realm - mentoring medical and graduate students, and helping their academic, research or medical careers.
Dr. Brian C. Reed
Chair, Department of Clinical Sciences
Dr. Brian C. Reed is a practicing family physician and the Department Chairperson of Clinical Sciences at the University of Houston College of Medicine. Dr. Reed grew up in Sugar Land, Texas. He completed his undergraduate studies and medical degree at the University of Michigan in Ann Arbor, Michigan. In 2002, Dr. Reed returned to Houston and joined the faculty group at Baylor College of Medicine and Harris Health System. Dr. Reed held various positions within Baylor and Harris Health System during his 16-year tenure including medical director, Vice Chair, Interim Chairman and Assistant Chief of Staff for ACS. From November 2016 until his recent transition to UH, he served as a Division Director at Harris County Public Health. He also served as one of the lead physicians at the NRG Hurricane Harvey shelter. Dr. Reed is committed to educating the next generation of health care professionals about the care of the underserved and the social determinants of health.