Faculty String Chamber Music Coordinator
Dennis Whittaker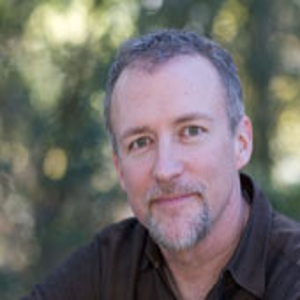 Affiliate Artist in Double Bass
email: dwhittaker@uh.edu
office: MSM 211
office phone: (713)743-3379
address: 120 School of Music Bldg, Houston, TX 77204-4017
visit also: College of Liberal Arts and Social Sciences
Dennis Whittaker wears many hats as a professional bassist in Houston, Texas. He graduated with a Bachelor of Music Education from Baylor University, and with a Master's of Music from Northwestern University. His teachers include Paul Ellison, Jeff Bradetich, Eugene Levinson, Mark Whitney and Michael Cameron. In 1987, Mr. Whittaker won the Gary Karr Foundation National Double Bass competition, and was the recipient of a fine bass donated by the Karr foundation.
He has been the principal Double Bassist of the Houston Grand Opera since 1996, and appears on six world premeire recordings with that organization.
He is the instructor of Double Bass at the University of Houston Moores School of Music since 1997. He has served as string area coordinator and coordinator of the "Tuesday recital" series, has hosted the Texas Double Bass symposium, and maintains a presence of master classes, low string festivals, and hosting visiting master classes in the state of Texas. Before teaching at the University of Houston, he taught orchestra in the public schools in Waco and Houston for seven years.
He has acted as a substitute bassist with the Houston symphony since 1996, appearing on two recordings with them under the Telarc and Koch labels, and having joined them on tours to Japan and Europe. He has also substituted with the Houston Ballet Orchestra, the Houston Sinfonietta, and the River Oaks Chamber orchestra.
He is a freelance bassist in Houston, serving in symphonic, chamber, jazz and studio capacities, appearing on numerous CDs with local artists.
Mr. Whittaker has performed master classes and performances in ShangHai, China, Amsterdam, Japan, Germany, Oklahoma, Missouri, Kansas, Texas, and Louisiana. He has also performed at the Aspen music festival, and as principal bass for the Festival de dui Mondi in Spoleto, Italy for GianCarlo Menotti's nintieth birthday. He currently teaches bass and coordinates the Chamber Music program at the Texas Music Festival, and has served as the bass teacher for the Sound Encounters program in Ottawa, Kansas, and as a reviewer for Double Bassist magazine in London, England.
Mr. Whittaker's students have enjoyed success at programs such as Tanglewood, Aspen, the Disney Young Musician's orchestra, Domaine Forget, the Golden Gate bass festival, Tanglewood Young Musician's Institute, Interlochen, Texas Music Festival, Round Top Music festival, National Repertory Orchestra, Instrumenta Festival (Mexico) and The Bach Festival. His students have gone on to study at Julliard, Mannes, the University of Southern California, Rice University, Northwestern University, Boston University, the Cleveland Institute of Music, Baylor University and Indiana University.
Mr. Whittaker is a proud member of the American Suzuki Strings Association, American String Teachers Association, The Texas Music Educator's Association, the Texas Orchestra Director's Association, the International Society of Bassists, Kappa Kappa Psi and Phi Mu Alpha.
Education: MM, Northwestern University, Evanston, Illinois, 1990; BME, Baylor University, Waco, Texas, 1988.
Prizes and Awards: Winner, Evanston Music Club competition, 1990; Winner, Gary Karr Doublebass Foundation International Bass Competition, 1987.
Performances: Recitals at University of Houston, as well as various recitals in local communities, and concerti with high school and community orchestras.
Professional Affiliations:: Principal Double Bass, Houston Grand Opera, 1996 - present; Substitute Double Bass, Houston Symphony Orchestra, 1995 - present; Affiliate Artist, Double Bass, University of Houston, 1996 - present; Instructor of Double Bass, Sam Houston State University, Huntsville, Texas, 1994 - 1996; Director of Orchestra, Creekwood Middle School, Humble Independent School District, 1993 - 1997; Director of Orchestra, Jackson Intermediate School, Pasadena Independent School District, 1992 - 1993; Director of Orchestra, University High School, Waco Independent School District, 1990 - 1992 Member: International Society of Bassists, TMEA, ASTA, Pi Kappa Lamda, Phi Mu Alpha, Kappa Kappa Psi.