Faculty Composition Area Coordinator
Rob Smith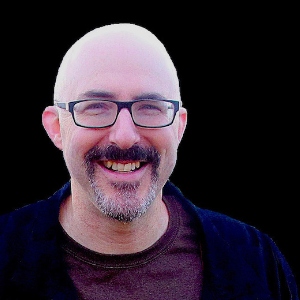 Professor of Composition
Composition Area Coordinator
Director, AURA Contemporary Ensemble
email: RobSmith@uh.edu
office: MSM 327
office phone: (713)743-3163
visit also: robsmithcomposer.com
address: 120 School of Music Bldg, Houston, TX 77204-4017
Download CV
Rob Smith (D.M.A. in Composition, University of Texas at Austin) directs the AURA Contemporary Ensemble and teaches composition and music theory. His music is frequently performed throughout the US and abroad, and he has received numerous awards, including those from ASCAP and the National Band Association. In December of 2006 he was in residence at the Copland House as a recipient of the Aaron Copland Award. His commissions have come from the Texas Music Festival Orchestra, the New York Youth Symphony Chamber Music Program, the American Composers Forum (as a part of their Continental Harmony project) and several nationally renowned university wind ensembles, among others. Boosey & Hawkes, Carl Fischer, Southern Music, C-Alan Publications, and Skitter Music Publications publish his music. He also serves as one of the artistic directors of Musiqa, a Houston-based contemporary chamber ensemble.
Prizes and Awards: 2006 Aaron Copland Award & Residency, 1997-8 Fulbright Grant to Australia, studied with Peter Sculthorpe; Finalist, 2005 Columbia Orchestra Composition Competition; Honorable Mention, 1998 National Association of Composers in the USA (NACUSA) Young Composers Competition (Hot Seat); First Prize, 1996 National Band Association Grade III/IV Band Composition Competition (Panther Fire); Jury Mention in the 1995 Luigi Russolo International Electronic Music Competition (Essential Torque); Honorable Mention, 1995 National Association of Composers in the USA (NACUSA) Young Composers Competition (Essential Torque); Regional Winner, 1998 SCI/ASCAP Student Composers Competition; Moody Garden's 1994 "Mysteries of the Rainforest" Composer's Competition (Moody Garden); 1994 ASCAP Young Composers Grant; Several ASCAP Standard Awards.
Commissions: Texas Music Festival Orchestra, American Composers Forum Continental Harmony/Society for New Music (Syracuse, NY), Sprung Percussion Sextet (Sydney, Australia), New York Youth Symphony First Music Program.