Abbey Simon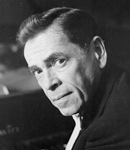 Hugh Roy and Lillie Cranz Cullen Distinguished Professor of Music
Piano

office: MSM 229
office phone: (713)743-3145
address: 120 School of Music Bldg, Houston, TX 77204-4017
Download CV


Abbey Simon has been hailed as a super-virtuoso whose appearances in the concert halls of the world are eagerly anticipated not only by music lovers, but also by professional musicians who come to hear him spin his own particular magic. He is recognized as one of the grand masters of the piano.

Boston Globe critic Richard Dyer wrote, "Simon's recital offered more than a glimpse into the fabled golden age of piano playing…His virtuosity is marked not only by speed, power, lightness and accuracy but also by intricate interplay of voices and lambent colors." And critic Scott MacClelland reported from the West coast "when they've written the final chapter on great pianists of the 20th century, the name Abbey Simon will be included. Indeed, that name might well mark the first chapter on 21st-Century pianists as well."

Through the years, critics have hailed Simon's mastery and noted that his playing has its roots in the great pianists of the past. Improvising at the piano at the age of three, he had natural perfect pitch and began taking lessons at the age of five. After studying with David Saperton, the son-in-law of celebrated pianist Leopold Godowsky, Saperton took him to play for the great pianist Josef Hofmann. At the age of eight, Simon was accepted by Hofmann as a scholarship student at the Curtis Institute where he trained with fellow classmates Jorge Bolet and Sidney Foster, among others.

Upon graduation from Curtis, Simon went on to win numerous awards. He made his official debut in New York's Town Hall as winner of the prestigious Naumburg Award. Following this success he performed at Carnegie Hall a number of times before his debut tour to Europe. His success in Europe was so great that he did not return to the U.S. for some 12 years.

He has been the recipient of the Federation of Music Clubs Award, the National Orchestral Association Award, and a Ford Foundation Award. Following his debut in Europe, he received the Harriet Cohen Medal and the Elizabeth Sprague Coolidge Award.

Simon's recordings for Philips, EMI, HMV, and Vox make him one of the most recorded classical artists of all time. He has recorded all the concertos of Rachmaninoff, the complete works of Ravel, and Schumann's Carnaval and Fantasy. His Chopin collection encompasses some 20 disks.

Abbey Simon has served on the faculties of such noted schools as Indiana University and the Juilliard School. Simon currently holds a Cullen Distinguished Professorship at the University of Houston's Moores School of Music, where he has been a member of the faculty since 1977. Recently, Abbey Simon was presented in recital on the "Naumburg Looks Back" series in Carnegie's Weill Recital Hall.