Faculty Composition/Theory
Marcus Karl Maroney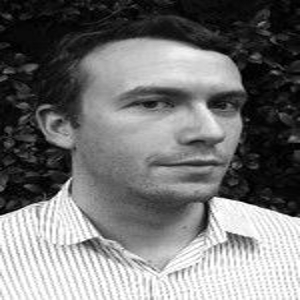 Assistant Professor of Composition
e-mail: mkmarone@central.uh.edu
office: MSM 321
office phone: (713)743-9477
address: 120 School of Music Bldg, Houston, TX 77204-4017
Download CV
Hear a composition by Marcus Karl Maroney:
Introit for Brass and Percussion (2:30, 442k)
"Barrage," from Introduction and Barrage (4:17, 754k)
Marcus Karl Maroney studied composition and horn at The University of Texas at Austin (B.M.) and the Yale School of Music (M.M., M.M.A., D.M.A.). His principle composition teachers were Joseph Schwantner, Ned Rorem, Joan Tower and Dan Welcher. In 1999, he received a fellowship to the Tanglewood Music Center, the First Hearing award from the Chicago Symphony Orchestra (for Those Teares are Pearle) and an ASCAP/Morton Gould Young Composer's award. Other awards and fellowships followed, including: a Charles Ives Scholarship from The American Academy of Arts and Letters, the Music 2000 Prize from the University of Cincinnati College-Conservatory of Music, further awards from ASCAP, and consecutive Woods Chandler Memorial awards from Yale University.
The Norfolk Chamber Music Festival commissioned Introduction and Barrage for the Gryphon Trio, who have performed the work internationally since its premiere at Norfolk. The Orchestra of St. Luke's Chamber Ensemble commissioned and premiered Hudson for flute and string trio, and eighth blackbird is touring Rhythms around the U.S., a work they commissioned for their 10th anniversary season. In March and April 2005, Mr. Maroney was in residence at the Copland House as a recipient of the Aaron Copland Award. Current projects include a work for solo soprano saxophone commissioned by Timothy McAllister.
Mr. Maroney served on the faculty of the Yale School of Music from 2002-2004. He is currently Assistant Professor of Music at the University of Houston's Moores School of Music.