Wayne Brooks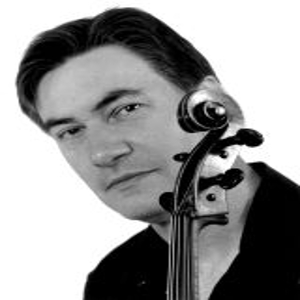 Affiliate Artist in Viola
e-mail: wabrooks@uh.edu
office: MSM 203
office phone: (713)743-3009
address: 120 School of Music Bldg, Houston, TX 77204-4017
Wayne Brooks is the Principal Violist of the Houston Symphony. Born in Los Angeles, Brooks joined the orchestra in 1977 as Associate Principal Violist after graduating from the Curtis Institute of Music in Philadelphia. In 1985 he won the position of Principal Viola. In February 2007 he commemorated his 30th season with the Houston Symphony, performing the world premiere of La Llorona: Tone Poem for Viola and Orchestra, a Houston Symphony Orchestra commission by composer Gabriela Lena Frank.
In addition to appearances as soloist with the Houston Symphony, he has appeared in chamber music performances with Joseph Silverstein, Lynn Harrell, Yefim Bronfman, Garrick Ohlsson and Christoph Eschenbach. He has participated in concerts of chamber music in the Houston Symphony's previous INNOVA series, in performances with Da Camera of Houston, Greenbriar Consortium, Mukuru "Arts for AIDS" Series and in chamber music festivals in Crafstbury, Vermont and Lake City, Colorado.
As violist of the Houston Symphony Chamber Players, he served on the faculty of Japan's Pacific Music Festival and toured Japan (1993-1995) and Europe (1994 and 1997). He has also appeared at Chicago's Ravinia Festival in 1996 and 1997. With the Houston Symphony Chamber Players, he has recorded works of Webern and Berg.
Brooks served as an associate professor of viola at Rice University's Shepherd School of Music from 1985 to 2001; he taught both solo repertoire and classes focusing on the study of orchestral repertoire. His former students perform in the New World, Charlotte, Richmond and Detroit Symphonies, in addition to the Hong Kong Philharmonic, Chiara Quartet, Arianna Quartet and Borromeo Quartet.
In 1995 Brooks gave the Houston premiere of Alfred Schnittke's Viola Concerto with Christoph Eschenbach and the Houston Symphony. In 2001 he performed Frank Martin's rarely heard Ballade for Viola and Orchestra with Larry Rachleff and the Shepherd School Chamber Orchestra. Most recent solo appearances with the Houston Symphony include Berlioz' Harold in Italy under the baton of Christoph Eschenbach and Mozart's Sinfonia Concertante, K. 364 with violinist Eric Halen.