Faculty Texas Music Festival/Strings
Alan Austin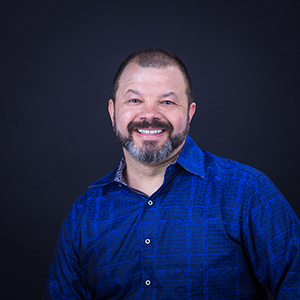 General and Artistic Director, Immanuel & Helen Olshan TEXAS MUSIC FESTIVAL
Baroque violin instructor
e-mail: tmf@uh.edu
office: MSM 136
office phone: (713)743- 3167
address: 120 School of Music Bldg, Houston, TX 77204-4017
Violinist Alan Austin performs regularly as a chamber musician, soloist, and orchestral player. He has served as concertmaster of Ars Lyrica Houston, J.S. Bach Society Orchestra of Houston, Texas Bach Collegium (San Antonio), and has performed with the Texas Baroque Ensemble, Baroque Chamber Orchestra of Denver, Dallas Bach Society, Mercury Baroque, Early Music Southwest, La follia (Austin), Texas Early Music Project (Austin), and Aquinas, the resident early music ensemble at the University of St. Thomas, where he has been on the faculty since 1997.
He has been a featured guest performer at Early Music Weekend at Roundtop and the Amherst Early Music Festival, as well as on many recital series throughout the Southwest. He performs regularly on Austin's St. Cecilia Music Series, including the annual Baroque Festival, held each November since 2002.
He has performed with such Baroque luminaries as violinists Simon Standage and Manfredo Kramer, cellists Phoebe Carrai and Jonathan Manson, oboist Geoffrey Burgess, singers Julianne Baird and Ryland Angel, and conductor Nicolas McGegan.
A founding member of Ars Lyrica Houston, he has performed with the group and artistic director Matthew Dirst in concerts ranging from solo recitals to fully-staged Baroque opera productions. In 2011, the group was a Grammy Award finalist for its recording of Johann Adolf Hasse's Marc'Antonio e Cleopatra. The group also has recorded works of Alessandro Scarlatti, and its newest recording, La dirindina, of works by Alessandro and Domenico Scarlatti was released in August 2012.
Ars Lyrica Houston has been featured at annual meetings and conventions of the American Musicological Society, the American Guild of Organists and the American Bach Society, as well as in recital at many venues in Texas and the National Gallery in Washington, DC.
Also enjoying a long association with Houston Chamber Choir and conductor Robert Simpson, Austin has led performances of Messiah, Handel's Esther, Vivaldi's Dixit dominus, and other Baroque choral masterpieces, including the first period instrument performance in Houston of Bach's B Minor Mass. His most recent collaboration with the HCC yielded a world premier recording of Giovanni Colonna's Psalmi ad Vesperas, released in August 2012. www.tmf.uh.edu
He has recorded for the Dorian, Zephyr, Gothic, Sono Luminos, and MSR Classics labels.
Alan Austin is General and Artistic Director of the Immanuel and Helen Olshan Texas Music Festival, a monthlong summer music festival and orchestral training institute held each June at the Moores School of Music. The Texas Music Festival includes an orchestra composed of full-fellowship students from around the world, the Classical Minds Guitar Institute and Competition, Le chiavi vocal institute dedicated to music of the bel canto, as well as component programs for jazz and piano.