Dr. Courtney Crappell, NCTM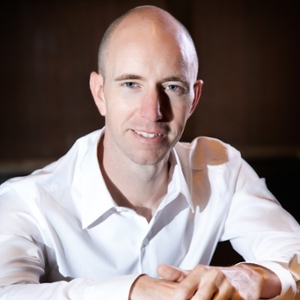 Director, Moores School of Music
Margaret M. Alkek and Margaret Alkek Williams Endowed Chair
Associate Professor of Piano & Piano Pedagogy

e-mail:mailto:ccrappell@uh.edu
office: MSM 120
office phone:(713)743-6118
address: 3333 Cullen Blvd., Houston, TX 77204-4017

Download CV

Dr. Courtney Crappell serves as the Director of the Moores School of Music and as Associate Professor of Piano and Piano Pedagogy at the University of Houston. He graduated summa cum laude with his Bachelor of Music degree from Louisiana State University and received his Master of Music and Doctor of Musical Arts degrees in piano performance and pedagogy from the University of Oklahoma. During his graduate studies, he was a winner of the University of Oklahoma concerto competition.

Dr. Crappell is author of over forty published articles and he has presented more than sixty teacher workshops at local, regional, national, and international conferences. His articles and reviews have appeared in the journals American Music Teacher, Clavier Companion, Piano Pedagogy Forum, and the MTNA e-Journal. He authors the regular column titled "The ABCs of Generations XYZ" for the journal American Music Teacher, and his forthcoming book with Oxford University Press is titled Teaching Piano Pedagogy: A Guidebook for Training Effective Teachers.

An active participant of several national and international professional organizations, Dr. Crappell is a member of the Royal Conservatory of Music's (RCM) College of Examiners, and he is an RCM Certified Teacher. He has also served as an examiner for the International Piano Performance Examination Committee in Taiwan. Since 2008, Dr. Crappell has been as a member of the executive steering committee for the National Group Piano and Piano Pedagogy Forum (GP3) and serves as chair of the Committee on Collegiate Pedagogy Teaching for the National Conference on Keyboard Pedagogy (NCKP). He is a member of the Music Teachers National Association (MTNA) and serves on the board as an Activities Director for the Texas Music Teachers Association. He also holds the credential of Nationally Certified Teacher of Music (NCTM) with MTNA.

Before joining the faculty at the Moores School, Dr. Crappell taught at the University of Texas at San Antonio and he has maintained a private teaching studio for pre-collegiate and adult students since 1998. When he is not working, he enjoys running, eating really spicy food, and building Legos with his children.