Sixto Wagan
Director, Center for Art & Social Engagement

Sixto Wagan is the inaugural director for the Center for Art and Social Engagement (CASE) at the University of Houston. Prior to this role, he led the contemporary art center DiverseWorks, serving a multitude of capacities including Artistic Director, Co-Executive Director and Performing Arts Curator. During his tenure, he nurtured artists, communities and emerging arts organizations through commissions and place-based initiatives.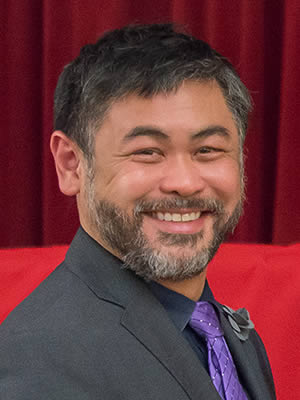 ---
Rick Lowe
Professor of Interdisciplinary Practice

Rick Lowe is an artist who resides in Houston, Texas. His formal training is in the visual arts. Over the past twenty years he has worked both inside and outside of art world institutions by participating in exhibitions and developing community based art projects. 
---
CASE Advisory Board
Andrew Davis, Founding Dean, Kathrine G. McGovern College of the Arts 
Paul Bonin-Rodriguez, Ph.D., Associate Professor in Performance as Public Practice, Chair - Minor in Arts Management and Administration, University of Texas, Austin
Ryan Dennis, Public Programs Director, Project Row Houses
Karen Farber, Executive Director of the Cynthia Woods Mitchell Center for the Arts
Fleurette S. Fernando, Director of the MA Program in Arts Leadership
Catherine Horn

,

 Professor & Senior Research Associate - National Center for Student Success, College of Education

Dr. Mimi Lee, Professor, Curriculum and Instruction, College of Education
Rachel Afi Quinn, Assistant Professor Comparative Cultural Studies and Women's, Gender & Sexuality Studies 
Karen Stokes,

Professor, School of Theatre and Dance

Bryan Scrivner, Conoco
Stephanie Todd Wong, Performing Arts and Culture Director, Asia Society Texas Center