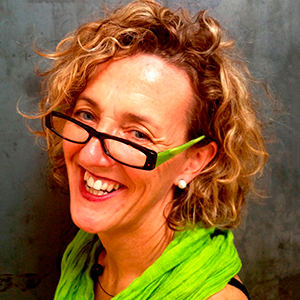 MFA, Cranbrook Academy of Art
BA, Mercyhurst College

McGettigan is partner with Alan Krathaus in CORE Design Studio. Her work and research interests reside in typography and language in form of environmental and exhibition narratives, interpretive graphics, public art and placemaking. Her studio focus is in branding, environmental and exhibition design, public art projects and commissions of print, and digital media design with a client base of cultural, educational, non-profit organizations and urban planning groups. Her design work is visible in many of the regions larger cultural institutions, parks and urban spaces. She has received grants for public art and exhibition commissions from Houston Arts Alliance, The City of Houston, Metro, Houston First and the City of Laredo. Her work has been represented in Communication Arts, International Design Magazine, and Cite. McGettigan served on the board of the Texas Chapter of AIGA, and AIGA Houston.