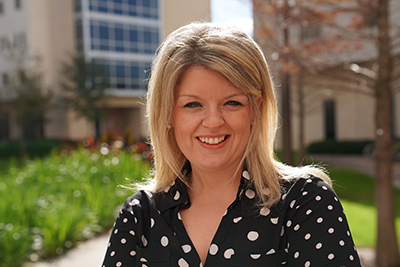 Assistant Director for Customer Service & Operations, Leanica Adams, was recently selected as the Chair-Elect for Residential Management Systems (RMS) Users Group.  RMS provides web-based housing, conferencing and judicial management software solutions, serving universities and colleges, as well as private sector properties worldwide. 
The RMS User Executive Advisory Board plays a key role in translating client needs to the RMS staff as well as acting as Mercury (a subsidiary software created by RMS) ambassadors within the user community.   
As Chair-Elect, Leanica will be responsible for collaborating with other Mercury users and participating in the RMS World Conference.  With positions on the Executive Advisory Board requiring a two-year commitment, Leanica will serve as Chair of the RMS User Executive Advisory Board during her second year. 
Leanica says she is looking forward to building an active user community. 
"I'm excited to serve the RMS User Community and to better support and advocate for user needs.  I'm looking forward to networking with other users and sharing the exciting processes UH has implemented using Mercury," she added.