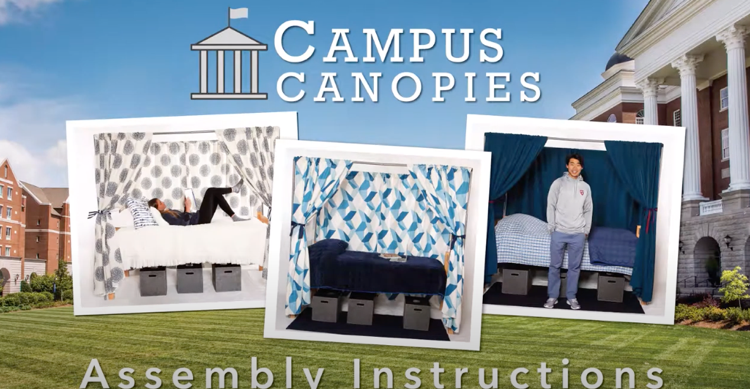 Student Housing & Residential Life is proud to partner with CAMPUS CANOPIES® to help students achieve success at the University of Houston. CAMPUS CANOPIES® is the first freestanding structure that attaches to a bed with designer curtain panels that create "Seven Feet of Privacy" for residents. The canopies are designed to help students sleep better, study smarter, and can transform any room with a variety of color and pattern options.
A percentage of each Campus Canopies purchase will go towards funds for student scholarships at the University of Houston.
Campus Canopies are easy to assemble, machine washable, and made of fire-resistant fabric. Orders are fulfilled through Campus Canopies and shipped directly to residents.
To purchase, visit https://www.campuscanopies.com/.
Have questions? Email contactus@campuscanopies.com or call (410) 941-9343