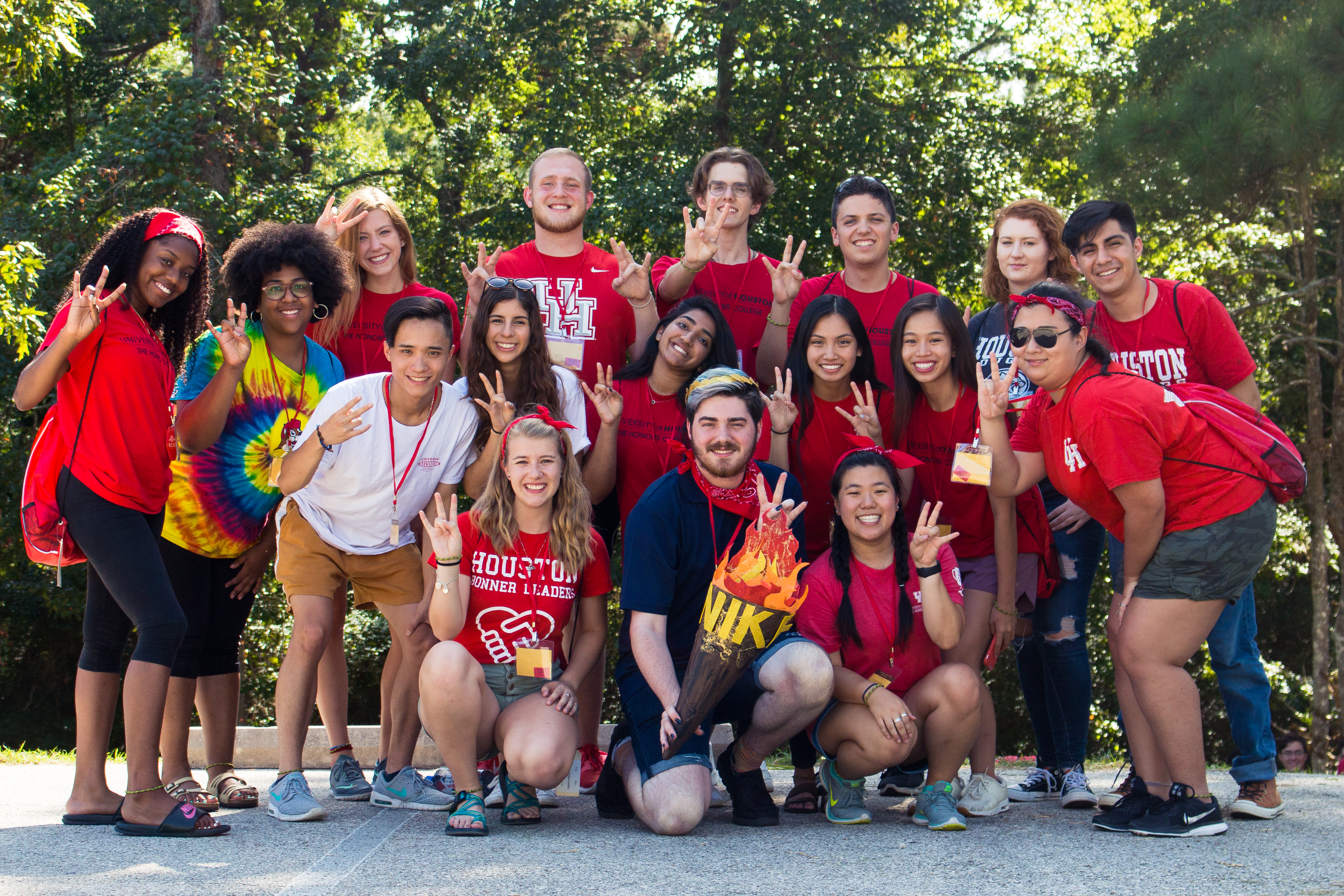 The 2020 Honors Retreat will be Thursday, August 20 – Friday, August 21. 
The Honors College is currently accepting applications for 2020 Honors Retreat Counselors (current Honors College students). Applications are due Friday, February 7 and notifications will be emailed Friday, February 28. 
The Honors Retreat marks the beginning of each new year and is an excellent way for new incoming Honors College students to meet upperclassmen, faculty, staff, and alumni. The retreat provides you the opportunity to become a member of the Honors College community before classes begin. Honors Retreat is an overnight retreat (transportation provided) at Camp Allen in Navasota, Texas. 
Photo release and travel release forms are required to participate in Honors Retreat and must be submitted by August 1. You may submit these by email to honorsretreat@uh.edu, or in person to the Honors College Student Services Office. Feel free to contact the Honors College at honorsretreat@uh.edu with questions.