Honors Business Senior Victor Yau Receives Competitive Rangel Fellowship
By Mallory Chesser
November 19, 2018 
After four years of hard work, Honors Business senior Victor Yau will be launching his career in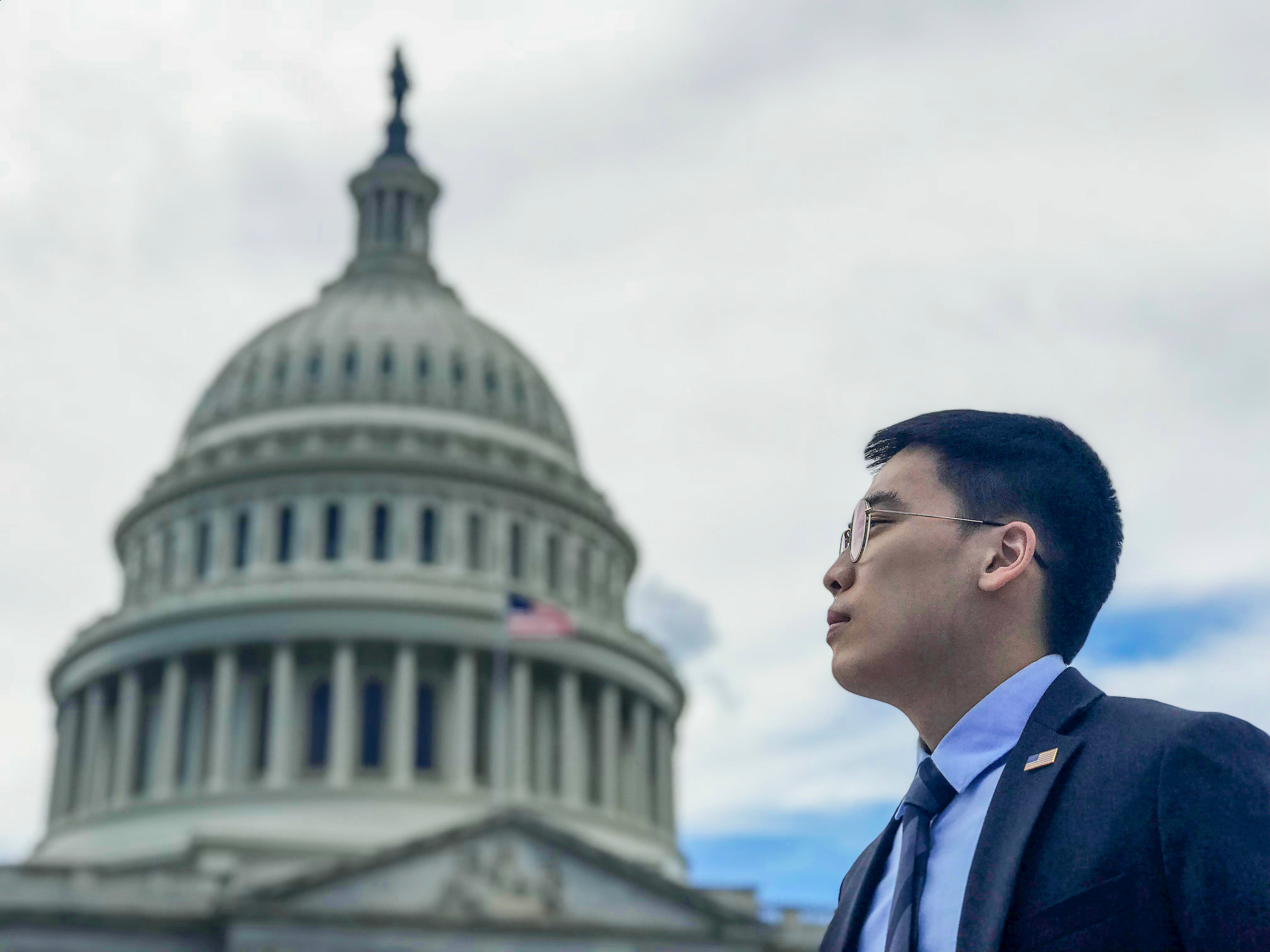 diplomacy with a competitive edge. Yau has been awarded a Charles B. Rangel Graduate Fellowship, which will fund a two-year master's program in international relations and upon completion, employ him in the U.S. Foreign Service. 
The Rangel Fellowship, awarded to just 30 fellows each year, aims to promote diversity and excellence in the Foreign Service by supporting outstanding candidates through two years of graduate studies in foreign policy, internship opportunities, mentoring, and preparation for careers in diplomacy. 
Though Yau's latest accomplishment is impressive, he is no stranger to competitive awards. He enrolled in the University of Houston with a National Merit Scholarship, and over the past three years he has received nationally competitive Critical Language and David L. Boren Scholarships funding his Korean language and cultural studies and participated in the Rangel Summer Enrichment Program in international affairs. In fact, it was these experiences that steered him toward a career in diplomacy. 
"Going into freshman year, all I knew was that I wanted to dance," said Yau. "I intended to study entrepreneurship, launch a B-Boy dance studio, and support myself as a full-time professional dancer. The 2015 Critical Language Scholarship Program allowed me to travel to South Korea, learn the Korean language, and realize my dream of training under the Korean B-Boys I had idolized since youth. However, it also helped me discover my talent for conducting people-to-people diplomacy." 
The thrill that Yau found in representing the U.S. as a cultural diplomat and later as a professional diplomat-in-training sparked a desire to devote his life to building bridges with international communities through culture and exchange. Yau's undergraduate trajectory highlights the transformative power of fully engaging with a range of curricular and co-curricular opportunities, as well as participating in the competitive awards process. 
Ben Rayder, director of national fellowships and major awards for the Office of Undergraduate Research, housed in the Honors College, agrees: "Victor is an ideal recipient for the Rangel Graduate Fellowship. He has worked hard in his classes throughout his entire undergraduate career, had already taken advantage of international opportunities, and he has represented UH well everywhere he has gone. He will make a fine Foreign Service Officer."
Yau's professors have been impressed with his work ethic as well. According to Richard Armstrong, his first-year Human Situation professor and a mentor throughout his undergraduate journey, "Victor truly lives up to his name. When I met him his freshman year, I discovered an unusually focused young man with iron discipline and an ambitious dream. I have enjoyed working with him along the way and see in him a model for the student intent on maximizing opportunities, seizing the initiative, and traveling the world." 
This coming spring Yau will graduate with a degree in Human Resources Management and Finance from the Bauer College of Business as well as minors in Chinese studies in the College of Liberal Arts and Social Sciences and mathematics in the College of Natural Sciences and Mathematics. Next summer he will complete a congressional internship, and if all goes according to plan, he will begin a master's program in international affairs at Columbia University. Wherever he goes, Yau will take his honors education with him.