Three UH Students Receive Boren Scholarships for Language Studies Abroad
Mallory Chesser ('08)
May 29, 2019 
Three University of Houston students have been named Boren Scholars for the 2019-2020 year and will each receive up to $20,000 to study abroad in regions considered critical to U.S. interests. 
The Boren Scholarship Program, an initiative of the National Security Education Program, provides funding for U.S. undergraduate students to study less commonly taught languages in world regions critical to U.S. interests and underrepresented in study abroad, including Africa, Asia, Central and Eastern Europe, Eurasia, Latin America, and the Middle East. In exchange for funding, Boren Scholars commit to working in the federal government for at least one year after graduation, usually in the field of national security.
Kaylin Gant, a biotechnology major in the College of Technology, aspires to conduct research in conservational and agricultural biosciences in chronically understudied regions. In particular, she is focused on climate projections affecting coastal towns worldwide, including her hometown of Port Arthur, Texas. She seeks to understand how climate events have further exacerbated pestilence and disease in entities critical to food security, as well as ecosystems. Gant will take part in the Boren African Flagship Language Initiative (AFLI) in Mozambique in fall 2019, and she hopes to apply Portuguese to her future research.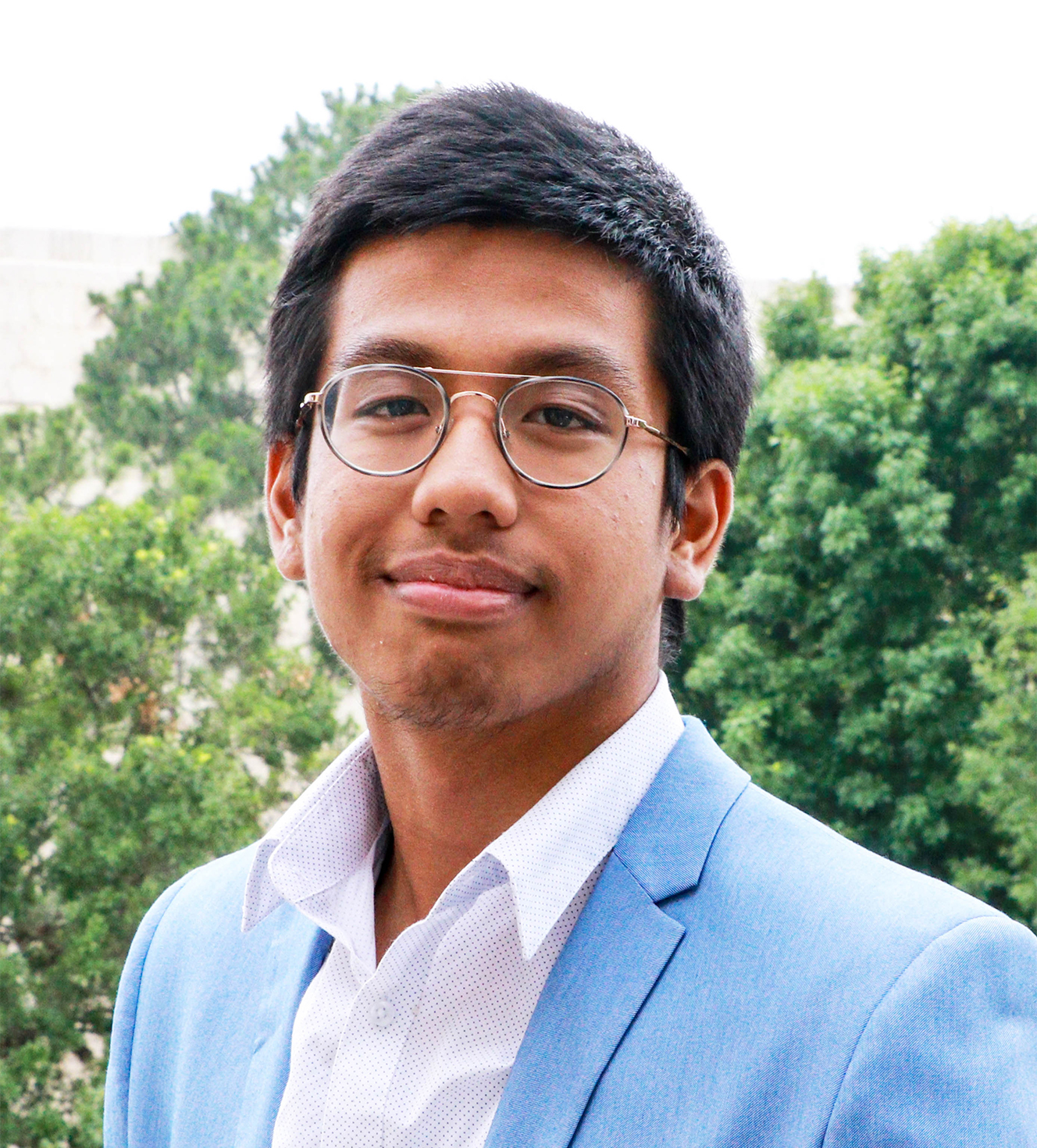 Brian Irianto, a rising Honors College sophomore majoring in computer engineering in the Cullen College of Engineering, will study Russian in Latvia in spring and summer 2020. Throughout Irianto's educational pursuits, studying languages has been a passion. He is currently pursuing a minor in German. Through the Boren program, Irianto will travel to Latvia for seven months to study Russian, a language that will give him a leg up in the field of cyber security or computational linguistics.
Pranav Rao, a sophomore political science major in the College of Liberal Arts & Social Sciences, will study Hindi in India from summer 2019 through the spring of 2020. Fascinated with Indian culture and history, he is also pursuing an India studies minor and has taken two semesters of Hindi. By participating in the Boren South Asian Flagship Languages Initiative (SAFLI), he hopes to become more fluent. A political science major with keen interests in national security and international studies, Rao believes that India will play a bigger role in the international community in the coming decades. Rao hopes that his participation in the Boren SAFLI program will shine a spotlight on the Hindi program at UH, as he believes that learning Hindi will be critical to maintaining future social and cultural relations with the Republic of India. 
Students interested in applying for a Boren Scholarship should contact Ben Rayder (btrayder@uh.edu), director of national fellowships and major awards in the Office of Undergraduate Research, housed in the Honors College at the University of Houston. 
"Language acquisition is greatly enhanced by extended living abroad," said Rayder. "Having worked with a number of Boren recipients and seeing their overall trajectories, I can attest to that fact that participating in an intensive language learning program through the Boren Awards is an effective way to develop the linguistic proficiency required for an international career in diplomacy, science, and business."
Competitive Boren applicants will exhibit an interest in learning critical languages, living abroad, and practicing cultural diplomacy. Boren welcomes all candidates, however. In recent years, the University of Houston has had recipients from the fields of political science, biotechnology, and human resource management. UH looks to nominate students from all backgrounds who think that the study of critical languages can play an integral role in their future.