Hobby School Annual Luncheon 2019
Join the University of Houston Hobby School of Public Affairs for its 6th annual luncheon on October 8!
With less than 2 weeks before early voting begins on October 21, the Hobby School of Public Affairs' mayoral debate will be moderated by Dr. Richard Murray and KHOU's Shern-Min Chow. The luncheon will be held at the Wortham Center. 
All luncheon proceeds benefit the 2020 Leland Fellows program. Leland Fellows offers University of Houston undergraduate students the opportunity to work as full-time interns in Washington, DC. Assigned to Texas congressional members, Leland Fellows gain knowledge of the legislative process by observation, participation, research and writing.  Combining supervised academic study with practical training allows the Fellows to earn upper level credit hours in political science while receiving a stipend and paid housing.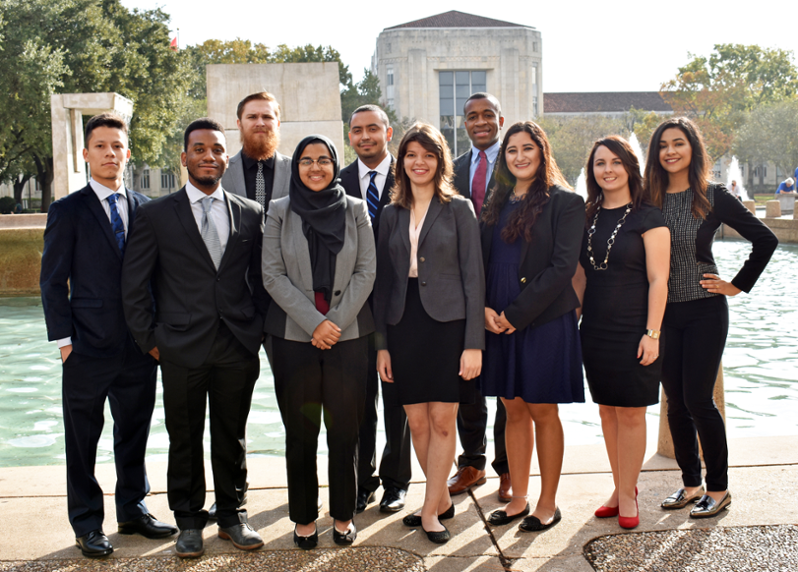 Details
Event: Mayoral Debate & Luncheon 2019
When: Tuesday, October 8, 11:30 AM - 1:00 PM
Registration: 11:00 AM - 11:30 AM
Where: Wortham Center
501 Texas Ave., Houston, TX 77002
Parking: Theater District Parking
Host: University of Houston Hobby School of Public Affairs
Benefits: Leland Fellows- Washington, DC 2020
Purchase Your Table Today!-SOLD OUT
Event Contact
Emily Janowski
713 743 7171
eajanows@Central.UH.EDU
Hobby Leadership Award
At the luncheon, two Hobby Leadership Awards will be presented to a former Hobby School of Public Affairs intern (Leland Fellows, Hobby Fellows and Civic Houston Internship Program) and a graduate of the Hobby School of Public Affairs' Certified Public Manager program. For more information about the award, click here.