Student Study Abroad Program in International Ethics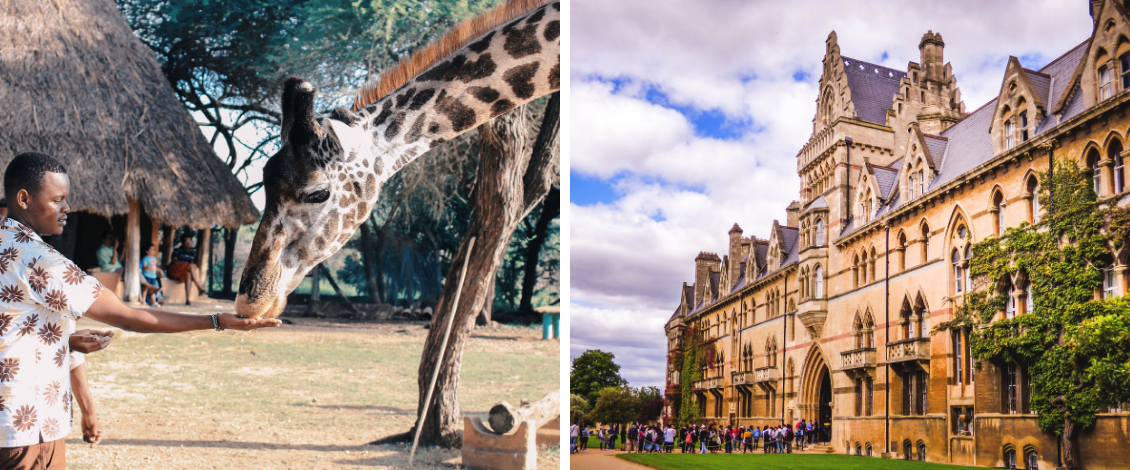 The Elizabeth D. Rockwell Center on Ethics and Leadership at the Hobby School of Public Affairs will annually sponsor students to attend week-long, intensive student-focused seminars on human rights sponsored by the Oxford Consortium for Human Rights (OCHR). Examples include:
Nairobi, Kenya.. Topic: Housing Rights in an Urban Setting. Partnership: UN-Habitat office in Nairobi.
Oxford, United Kingdom. Topic: Human Rights in and after Conflict. Partners: Oxford University's Center for Ethics, Law, and Armed Conflict
The purpose of these seminars is to educate students in human rights, humanitarian aid, and peacebuilding, and especially to give students who are interested in careers in human rights an international network and experience. Seminar scholarships will usually be offered in conjunction with Hobby School classes on human rights, peace and war, and other topics in international ethics. Students are not required to be enrolled in these courses in order to apply for or be awarded an Oxford seminar scholarship but they are encouraged to demonstrate a track record on interest in international ethics courses. Students who are selected for the seminars will meet with Rockwell Center faculty prior to their trip to read and discuss materials on the seminar topic area and will be asked to visit a local organization that works in this area. Upon their return to Houston, they will be asked to give a presentation on their experience and research to students and faculty at the University of Houston.
 View the 2021 Oxford Consortium Recipients
For more information, please contact Daniel Engster at daengste@central.uh.edu