With the re-emphasize on employee excellence in 2019, Facilities/Construction Management has recognized department team members who contributed to the success of the academic year. In 2020 and 2021, the recognitions were virtual but 2022 was back in-person.
On May 24, F/CM hosted their annual department lunch. During this time together appreciation was given for the hard work accomplished through the fiscal year. The inaugural Strategic Teams were acknowledged for the projects they proposed in 2021. The 2022 Strategic Teams were also announced. 
The Building Futures, Maintaining Excellence Awards were given by Senior Associate Vice Chancellor/Associate Vice President David Oliver. There are four awards distributed in total including individual and team awards.
The top nominated employee finalists were individually emailed to let them know they had been considered for the award. The finalist's included Miguel Elizondo, Rudy Jimenez, Michelle Le, Nguyen Ngo, Richard Pace, Jai Ranganath, Jim Regan, Nabil Sanmiguel, Brad Schmidt, and Bill Wilkins.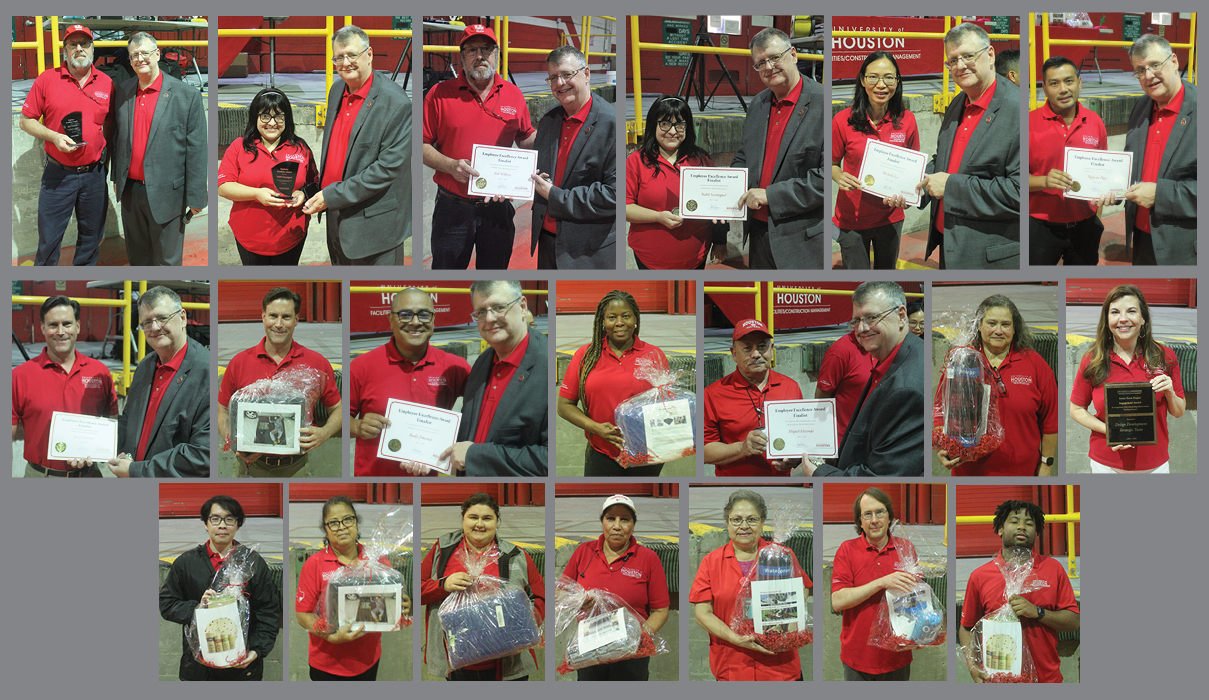 The Building Futures Employee award was given to Facilities Space Coordinator Nabil Sanmiguel for her work on the Lab Usage Guideline. This lab space application will be coming out soon to help manage the lab spaces for the entire university. Her efforts on this project included scheduling visits to every lab space, noting the current use, equipment and multiple other details. 
The Maintaining Excellence Employee award was presented to Power Plant Electrician Bill Wilkins for his dedication and excellent customer service skills. The department has received numerous emails from customers who compliment his skills and include information detailing the way he never gives up on finding a solution.  
Two teams that included team members from multiple areas of the department were recognized for their efforts.

The Design Development Team was awarded the Building Futures Cross-Team award for their work on developing an operating procedure manual to help ensure the accuracy of the projects. It
is imperative for all units within F/CM to be a part of the design process in order to maintain excellence when the project is complete.
The winner of the Maintaining Excellence Cross-Team award was given to the department as a whole in recognition for their work on receiving the TAPPA Excellence Award. Each area contributed to this achievement.
Facilities/Construction Management continues to encourage all of its employees to build futures and maintain excellence throughout the year and looks forward to continuing this annual tradition.