Higher Education M.Ed. Alum Elana Denham Presents at Texas Higher Educational Symposium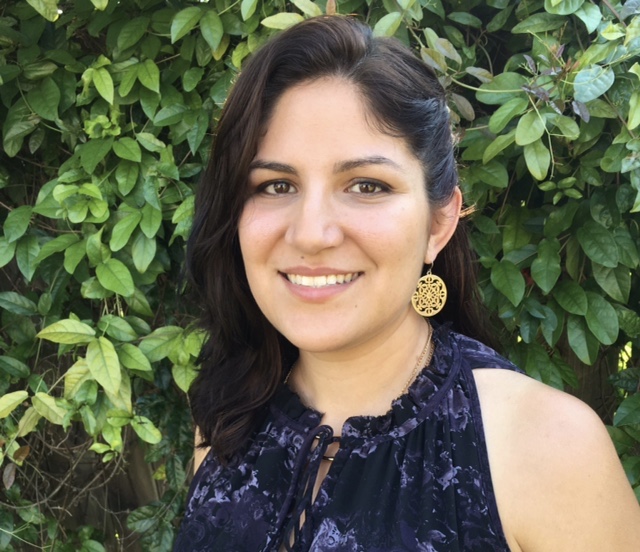 Higher Education M.Ed. alum Elana Denham presented her research at the 7th Annual Texas Higher Educational Symposium at The University of Texas (UT).  Her research focused on Factors Affecting the Access, Retention, and Graduation of Black, Hispanic, and Female Students in STEM Fields.
Denham considered it a wonderful honor and opportunity to present her research at the symposium. "It was an honor because I knew that I was in the presence of a truly diverse, passionate, and committed group of people dedicated to higher education," she said. "It was an opportunity because I was able to share my research with people who can have a direct impact on changes needed to better support students."
Denham's research primarily consisted of reading, analyzing, and comparing published studies, articles, and journals. "The difficulty was that most research focused on quantifiable data rather than qualitative, and usually they focused on a particular minority or gender," she said. "My goal was to find concepts that could be applied to all underrepresented groups in STEM [Science, Technology, Engineering and Mathematics] fields so that changes could be implemented or addressed more easily, especially from a qualitative perspective."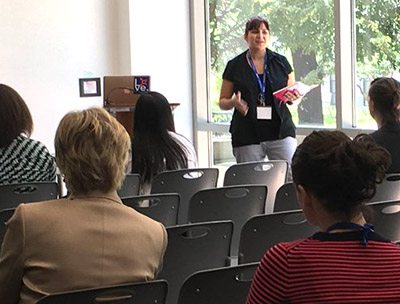 The University of Houston (UH) has the privilege of being home to an extremely diverse student population, as well as being a nationally recognized university in many STEM fields. Denham informed us that universities are on the precipice of a new era of the "college experience" and it will either be a steep fall or an opportunity to reach for greater heights. "I think UH has the potential to be a great model for this era, but we must make the changes necessary to support underrepresented students," said Denham. "We must make students believe in their school, but most importantly, in themselves.  I believe my research will help spotlight the importance of diversity within all levels of faculty, as well as the importance of supporting self-efficacy in students beginning at a young age through student success initiatives, college-readiness programs, etc.," she said.
When asked which UH College of Education professors inspired her the most during her studies, Denham said associate professors Catherine Horn and Lyle McKinney.  "They provided amazing support throughout my Master's program," she said.  "I can't even tell you how many emails I sent them (too many, I'm sure)," she said.  "Adjunct professors Cher Brock and Jackie Thomas also provided excellent feedback in terms of proper writing and research techniques."  Denham was also inspired by the students of UH. "The wide variety of struggles and accomplishments experienced by underrepresented students is both inspiring and motivating," she said.
McKinney informed us that it was a privilege to have Denham as a student in the M.Ed. in Higher Education program.  "I always appreciated the keen insight she brought to our class discussions," he said. "Elana has a true passion for helping all students achieve their higher education goals, and she really puts her heart into her work." 
Horn had praise for Denham as well.  "We are extremely proud to have Elana represent the Masters in Higher Education program and the College at this conference," she said.  "Her research is advancing the scholarly discussion as well as providing important practical insights."
Denham is currently a college admissions consultant with Bright Futures Consulting. She works with a variety of students (both traditional and non-traditional) to help them with their higher educational goals. This ranges from high school students trying to gain acceptance into their dream school to college students who want to change majors or pursue a professional degree. "I am inspired daily by all the people I work with," she said.
Read Denham's full research paper entitled Factors Affecting the Access, Retention, and Graduation of Black, Hispanic, and Female Students in STEM Fields.