In a High Pressure Superintendent's Job, UH Alumnus Gives 'Every Student a Chance'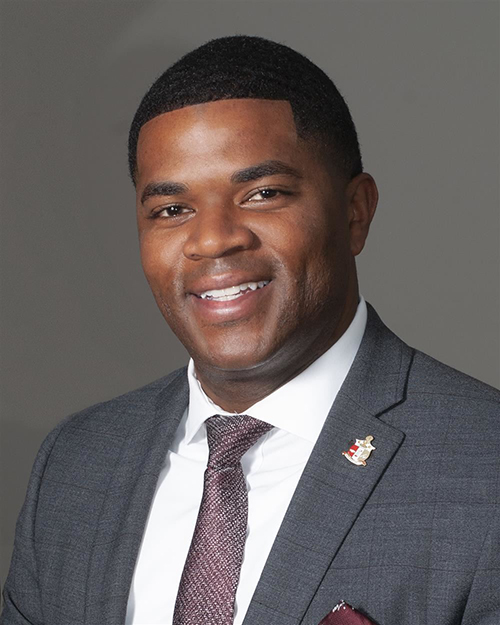 Posted July 1, 2020 — Darryl Henson, a graduate of the University of Houston College of Education, has spent much of his career helping struggling schools improve. He's continuing that work under the spotlight as the new superintendent of the Marlin Independent School District, a rural district outside of Waco that's at risk of closure due to its history of low test scores.
Henson's focus: the students.
"I want to give every student a chance to succeed in life," said Henson, who earned a doctorate in professional leadership, with a K – 12 specialization, from the College in 2014. "We, as educators, have the power to change the trajectory of every student's life and prepare them for the future."
Henson began his school leadership journey as an assistant principal at Heights High School in Houston ISD, often working 14-hour days and on Saturdays to support teachers and students. He later became the principal of North Forest High School, a long-struggling campus. Under his leadership, the school made the most significant gains on closing achievement gaps and earned the highest progress measure of the schools in HISD's reform program, Achieve 180.
"I learned that success depends on your interactions with and knowledge of how to impact students," Henson said. "I tailor my leadership to give the students in the schools I serve what they need."
Now, in his second month leading Marlin ISD, he is pulling from his experiences while getting to know the students, staff and community.
"UH taught me not to rush to judgment," he said. "I've learned to gather all the information before developing the next course of action."
Marlin ISD has been under state supervision since 2014 after failing to meet the state's academic standards for years. In late May, the district's state-appointed board of managers hired Henson, recruiting him from Cedar Hill ISD, where he served as assistant superintendent of school leadership.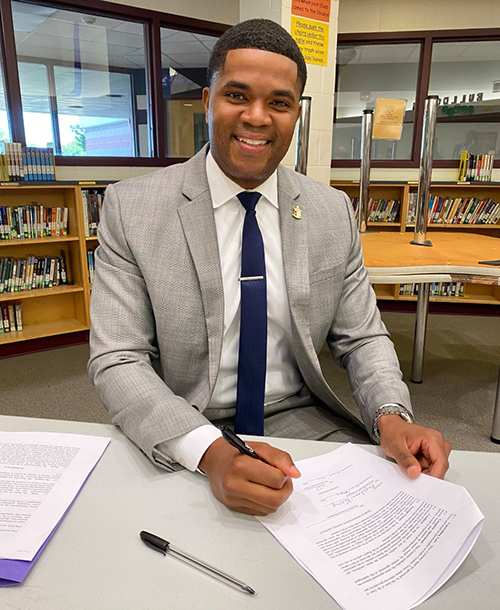 "Marlin ISD is very excited to have Dr. Henson leading the way to excellence," the district announced in a Facebook post.
Joining the district amid COVID-19, Henson has had to adapt, prioritizing not only academics and finances but also health concerns and technology needs. He's working to provide Chromebooks, hotspots and Wi-Fi devices to all students, ensuring equity and access in a time of remote learning. Most of Marlin's students come from low income families.
Henson, who is passionate about delivering high-quality instruction to all students, said he believes diversifying leadership in education is important.
Of the newly certified superintendents in Texas, about 70% were white, 19% were Hispanic, 12% were Black and 1% were Asian, according to state data for 2018 – 19.
Of Marlin's 900 or so students, the majority are Black (56%) and Hispanic (33%). In comparison, 40% of the district's teachers were Black, and 4% were Hispanic in 2018 – 19, state data show.
"I believe all educators, regardless of race or ethnicity, can contribute to and understand students of color, but if students do not see people who look like them as superintendents, deans or professors, they might believe that level of success is not achievable," said Henson, a Black man who, despite growing up on the south side of Houston, had only two Black teachers throughout his K – 12 education.
As Marlin ISD superintendent, Henson said he has put together a team that is familiar with the district's social, economic and cultural values. He plans to empower the student population and improve the district's quality of education by upgrading facilities, funding the fine arts, promoting technical education, providing sport programs for interested students and more.
"We can't just give effort or have passion," he said. "We have to have the total package to provide these students what they need now." 
— By Lillian Hoang
— Photos courtesy of Darryl Henson