UH Professors, Students to Present at Higher Education Conference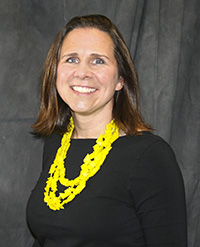 Cathy Horn is acting chair of the Department of Educational Leadership & Policy Studies.
Posted November 1, 2017 – About 20 professors and graduate students from the University of Houston College of Education will share their research on student success, diversity and other critical policy issues at the Association for the Study of Higher Education conference in Houston next week.
The College's Department of Educational Leadership and Policy Studies serves as one of the sponsors of the national conference, which takes place November 8 through 11.
"We're incredibly proud of our Cougar paw print at this year's conference," said Cathy Horn, acting chair of the department and director the Education Research Center at UH.
Horn will present on the role of information in students' transition and the use of research to influence educational policy.
Other presentations by UH faculty and students focus on the impact of financial aid on student enrollment, career mapping and mentoring for college faculty, campus climate, and more. UH Provost Paula Myrick Short is slated to participate in the interactive symposium called "Regional Evidence-Based Consortia as a Strategy to Increase College Completion: Implications for Higher Education Policy."
Please view the full UH ASHE conference schedule.
The higher education program at the UH College of Education expanded significantly this fall with the addition of four new faculty members: Vincent Carales, Tiffany J. Davis, Frank Fernandez and Elsa Gonzalez. The College offers an M.Ed. in higher education and a Ph.D. in higher education leadership and policy studies.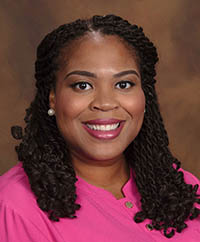 Tiffany J. Davis is director of the M.Ed. in higher education program.
Davis, the new director of the M.Ed. in higher education program, previously worked as faculty member at North Carolina State University. She said she was drawn to UH because of its diverse student population, its designation as a Tier One research university and the opportunity for community engagement in the nation's fourth-largest city.
"I chose Houston because of the culture," Davis said. "Also, when the department was hiring four people, that really talked about the investment the College was making in the higher education program."
At the upcoming ASHE conference, Davis will serve on a panel with a doctoral student to talk about mentoring and also will present a paper titled, "Her Work is Different: Academic Labor Among Contingent Black Women Faculty."
"I always leave ASHE refreshed," Davis said. "You're talking with scholars who are studying different topics within the field. It's about finding connections between our different areas of inquiry."