UH College of Education Researchers Earn $500,000 Federal Grant to Boost Girls' STEM Interest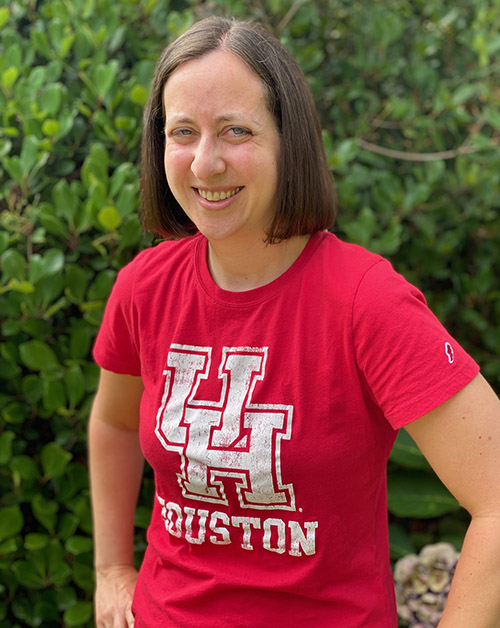 Posted Oct. 13, 2021 — While women make up nearly half of the United States workforce, they account for only 27% of STEM workers, according to the Census Bureau. To help close the gender gap, University of Houston College of Education professors Allison Master and Weihua Fan have developed a study to boost girls' interest and participation in computer science. They recently earned a nearly $500,000 grant from the National Science Foundation to support their research.
"We are interested in gender disparities in STEM because these have such important implications for our society," said Master, the project's lead researcher and an assistant professor in the College's measurement, quantitative methods and learning sciences Ph.D. program. "STEM fields are driving a lot of technology that shapes our everyday lives, and when these fields are dominated by men, it means the products they make aren't necessarily helpful for everybody. It would benefit our society to have more women in these careers."
With the grant, Master and Fan will conduct a series of experiments to assess how stereotypes affect middle school girls' interest in computer science. The pair will also determine how these stereotypes are communicated to girls and design an intervention to counteract them.
In the first experiment, students must decide whether they want to join a computer science class that girls and boys are equally interested in or one girls are less interested in. In the second experiment, participants must choose whether they wish to attend a computer science class with an equal number of girls and boys, or a course dominated by boys. In the third experiment, the middle schoolers must pick between two courses. Both are dominated by boys, but girls and boys are equally interested in one, while girls are less interested in the other. The final study includes an intervention designed to encourage girls to sign up for computer science courses in the next grade.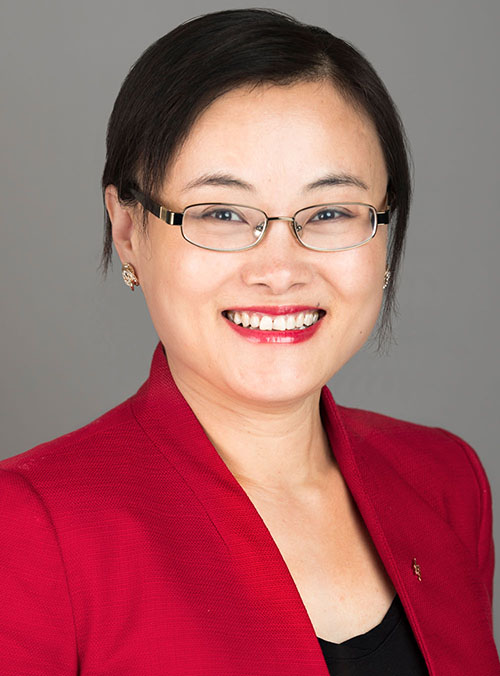 While preparing for the project, Master learned that there are fewer women in computer science and engineering than in other STEM fields. According to a 2021 NSF report, in 2018, female college students received 63% of biology degrees and 42% of math and statistics degrees. However, they accounted for only 22% of engineering degrees and 20% of computer science degrees. Master said much of this disparity may be due to stereotypes about interest rather than ability.
"A lot of times, when we talk about gender and STEM and trying to get girls to increase their participation in STEM, we talk a lot about ability stereotypes — the idea that boys are better at math than girls," she said. "But my labs and research [found that] stereotypes about interest and who likes to do STEM may actually be more important for girls' motivation."
Associate Professor Fan agreed, adding, "This research will provide insight into why girls remain underrepresented in computer science, linking their low interest to stereotypes that undermine their sense of belonging, and create effective strategies for addressing these needs to increase girls' interest in computer science."
The duo's current study builds on one Master conducted in the past. She once asked a group of elementary, middle and high school students whether girls or boys were less interested in computer science. She learned that 51% of the children thought girls were less interested than boys in computer science, and only 14% thought boys were less interested than girls. Additionally, 63% of the kids thought girls were less interested than boys in engineering, and only 9% thought boys were less interested than girls.
Master said the ongoing study can help break down psychological barriers that prevent girls from exploring potential passions. "Girls who think, 'Oh, computer science, that's not for me. That's for boys,' don't even try these fields," she said. "If we could take away those barriers for them, a lot of them might be more willing to try computer science or engineering and discover they actually like it."
— By Lillian Hoang