DSAES News
July 21, 2022
Germaine Washington will join the Division of Student Affairs and Enrollment Services as the director of marketing and communications effective July 5, 2022. As the new director of marketing and communications, Washington will be responsible for planning and coordinating publications of the division; communicating with UH campus community; planning, coordinating, and overseeing the division's social media and the writing and distribution of CoogNews, an electronic student newsletter comprise of campus information, student programs, and events; the campus community newsletter to faculty and staff; student success stories and news releases.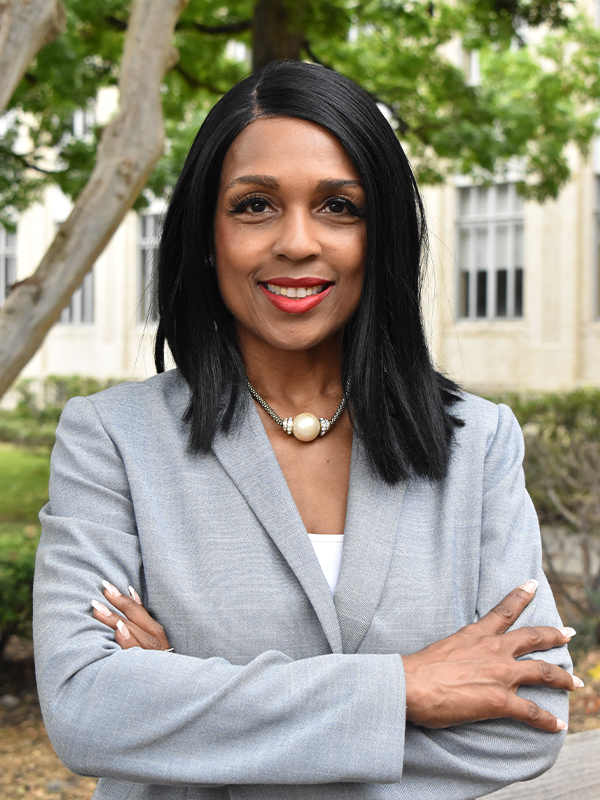 "I am truly thrilled to become a part of the Division of Student Affairs and Enrollment Services team," Washington said. "I have dedicated the past 20 years of my career to serving students in higher education both administratively and academically. I am eager to begin this new phase of my career with such an esteemed university and a division that is dedicated to student success. My goal as director of marketing and communications will be to assist DSAES as it continues to deliver the highest level of service and commitment to the students at the University of Houston."
The Division of Student Affairs and Enrollment Services is here to support and engage with students to help them through this challenging and exciting time in their life, creating a campus culture in which all students can thrive.
"With our division's commitment to enhance the learning environment and development of the whole student and Germaine's strategic marketing and communications expertise, I am excited to have Germaine join our division to build on our current marketing and communications efforts and to continue to lift our programs and share inspirational student stories that students will be embolden by to help them persist and graduate," said Interim Assistant Vice President of Student Affairs Monica Thompson.
Washington brings 20 years of full-time experience to this role as a senior marketing and communications professional. In addition, she has also brought over a decade of experience as an adjunct professor in the Marketing Department at Houston Community College, where she teaches a variety of marketing and business courses. Washington's position as a manager at HCC in the Entrepreneurial Initiatives division oversaw developing, managing, and coordinating the communication's strategy. In this role, she wrote student success stories, articles on entrepreneurs in Houston, press releases and articles for the E-Newsletter. Washington also developed content for the division's website and ensured that the website was up to date with current information.
She also acted as the liaison with the Communications department for printed marketing materials. Washington also managed marketing and strategic initiatives through multi-channel communications strategies such as social-media and email campaigns, graphic design that included flyers, invitations, logos, presentations, and information sheets. Washington also produced and hosted an HCC TV-Show called "Our Community, Our Money the Entrepreneur in You" and a podcast called "The Launch Pod," a platform for takeoff.
Washington earned her in MBA in 2013 and is dedicated to lifelong learning and student success. She also has an extensive background in event planning, fundraising and recruitment. Washington was also responsible for assisting with building a client database through collaboration with the Office of Institutional Research that now has a reach of over 20,000 participants.
"I am excited to have Germaine join our team, and I look forward to her sharing our collective story on supporting student success at the University of Houston," said Interim Vice President for Student Affairs and Enrollment Services Daniel Maxwell.