DSAES News
July 21, 2022
Lupita Hernandez, instructional assistant at the Center for Diversity and Inclusion, has been selected as this year's Graduate Student Employee of the Year through the University Career Services. Among 25 graduate student nominees, the reviewers expressed that they were impressed by her dedication, initiative, and contribution to the university.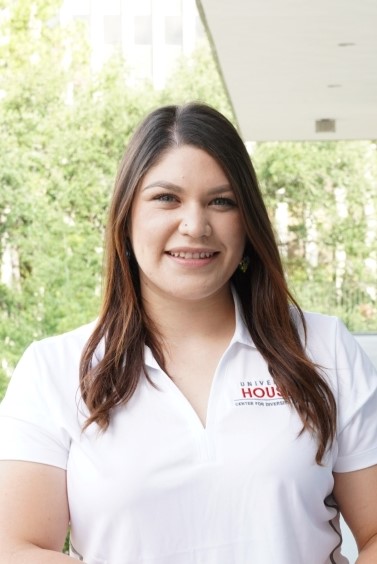 Hernandez is a Master of Education in higher education candidate in the UH College of Education.
The programming role of instructional assistant provides support to events and initiatives coming out of the Center; however, Hernandez has shown clear leadership in her time with the department. Hernandez serves as the lead for multiple programs including (but not limited to) creating and distributing all Center newsletters, facilitating multiple diversity and inclusion workshops, guiding undergraduate student employees in professional development action plans, supporting the Dreamers+ population through programming, and organizing and planning observance month programs (e.g., Black Student Mixer, Women's History Month Panel), Stress-Free Finals programs, and Dance Fusion (which is the Center's signature event for CDI's Cultural Connect Week).
In planning, creating, and distributing the bi-weekly Center newsletters, Hernandez has been a creative thinker in coming up with new ideas and increasing engagement with the Center. Without exception, she has sent out a bi-weekly email to University of Houston faculty, students, and staff highlighting a wide variety of topics, including the centering of heterosexual relationships during Valentine's day, men's mental health awareness, and uplifting Indigenous voices on campus. She has been creative in her approach to creating content, collaborating with faculty, staff, and student organizations across campus to reflect and highlight folx from these communities in addition to doing her own research to add. Her work with the newsletter has increased subscriptions by more than 2,000 percent.
Hernandez continues to show exceptionalism in her work, not only shown by the attendance and assessment of her programs, but also in the ways she is able to build relationships. Please join us in congratulating Lupita Hernandez on this honor!