DSAES News
July 21, 2022
Brittani Clarkson has joined UH Wellness as its new assistant director of wellness programs. Clarkson, who has diverse experience in public health education and promotion, will be responsible for the overall implementation of preventative programs, campus wide events and assist in campus initiatives and administrative functioning of the department.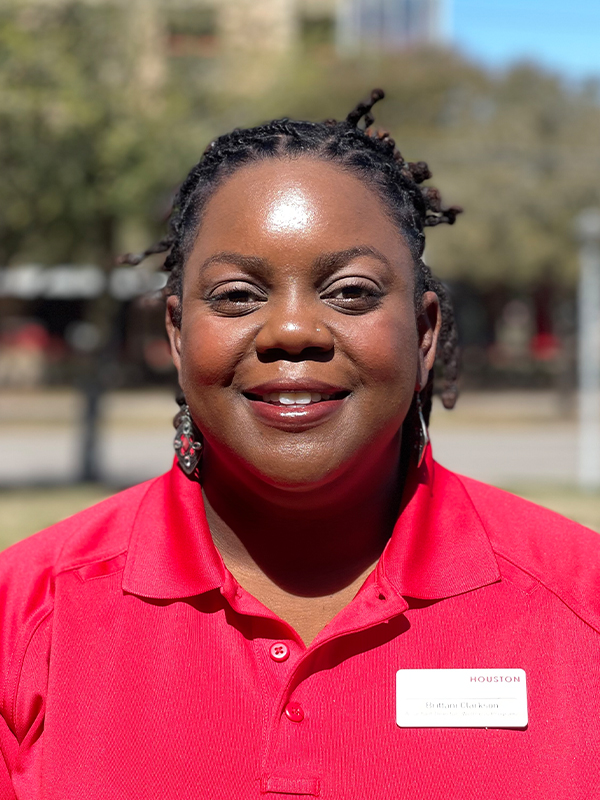 Clarkson graduated from the University of Missouri with a bachelor's degree in health sciences, and she earned her master's degree in public health from Liberty University. Over the past nine years, she has held a variety of public health education and promotion roles spread across the federal, state, local, and college health sectors.
Clarkson's experience rangers from public health disasters to immunization support, but her passion is in educating college students about the importance of prioritizing health and well-being during this pivotal moment in their lives. She believes that students should leave campus happier, healthier, and better self-advocates than when they arrived.
Clarkson said she is excited to be part of the UH family and looks forward to collaborating and connecting with various partners on campus. She is especially excited to facilitate in-person events and workshops after being virtual for so long.
Clarkson is a native Texan, and when not at work, she enjoys spending time with her husband and son, crafting, and traveling.