DSAES News
July 21, 2022
Over 250 Coogs have shared their #IAMUH stories, spotlighting the diversity of the campus community. Corey Meyer is one student at the University of Houston who shared how he represents the UH community. "#IAMUH because I am a first-generation college student who works while supporting my family and pursuing a future in medicine to help the underserved," Meyer shared.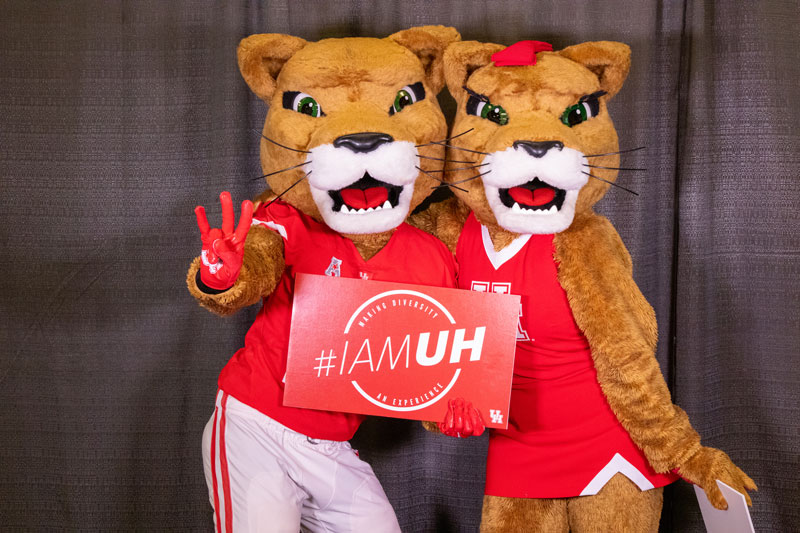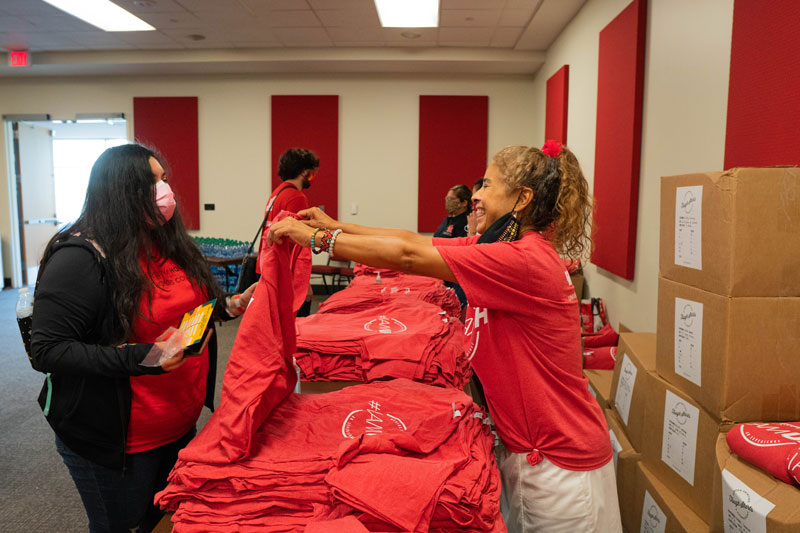 #IAMUH is a social media campaign launched in early 2016 to support the Center for Diversity and Inclusion in its efforts to highlight the diverse perspectives and experiences on campus. Over the five years of the initiative, Cougars from varying backgrounds have participated, including UH President Renu Khator, Professor Guillermo de los Reyes, CDI staff, and countless more community members.
This year's campaign was launched at the #IAMUH Kick-off on September 21, 2021. Students joined CDI in sharing stories, strengths, and personal anecdotes that connect them to the University of Houston. Attendees of the #IAMUH Kickoff received free t-shirts, took photos to accompany their #IAMUH stories, and learned more about the resources offered by the Center. Shasta and Sasha also made special appearances to greet students and take pictures.
#IAMUH stories will continue to be shared via the Center's website, social media, and newsletter. CDI invites all UH community members to share their #IAMUH stories through the #IAMUH submission form.
#IAMUH messages include:
"#IAMUH because I am a female first-generation graduate student who embraces my culture as an African-American woman from the South." - Katrina Gainey
"#IAMUH because I am a biracial student who was raised in a rural community with limited diversity and access to opportunities and I'm here to create change and give back to the communities that lack access." - Morgan Herlocker
"What I love about the #IAMUH campaign is that it is one of the most versatile and broad-reaching initiatives in which everyone can truly see themselves reflected in as a part of this campus," said Assistant Director Michael Crook. "The nature of the campaign is rooted in highlighting all the unique stories and identities that make the UH community who we are."
The Center for Diversity and Inclusion engages, empowers and educates the highly diverse student population at the University of Houston by providing workshops, programs, student leadership opportunities, and brave space environments to promote cross-cultural communication and culturally-responsive practices that help diverse communities connect. The cultural competencies gained through CDI's programs facilitate a learning environment where UH constituents are better equipped to understand multiple perspectives, practices, and promote a culture of inclusion.