Interrogating Caribbean Masculinities Retrospects & Prospects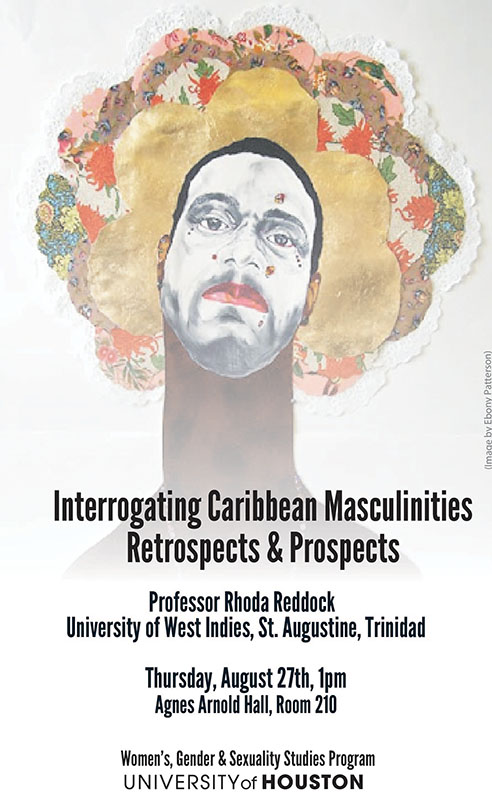 Professor Rhoda Reddock  
University of West Indies, St. Augustine, Trinidad
Thursday, August 27th, 1pm
Agnes Arnold Hall,  Room 210

Rhoda Reddock is professor of Gender, Social Change and Development and deputy campus principal of the University of the West Indies, St. Augustine, Trinidad campus. She is the recipient of numerous national, regional, and international awards including the Triennial CARICOM Award for Women 2002 and an honorary doctorate from the University of the Western Cape, South Africa. She has researched and published extensively in the areas of women's labour and labour history; feminism and women's movements; gender and sexualities, environment, development, ethnicity and identity, masculinities, and gender and sexualities. Her books include Women, Labour and Politics in Trinidad and Tobago: A History (1994); Plantation Women: International Experiences, co-edited with Shobhita Jain (1998); Caribbean Sociology: Introductory Readings, co-edited with Christine Barrow (2000); the edited collection Interrogating Caribbean Masculinities (2004); and more recently, the co-edited collection Sex, Power and Taboo: Gender and HIV in the Caribbean and Beyond, co-edited with Dorothy Roberts, Dianne Douglas, and Sandra Reid (2009).