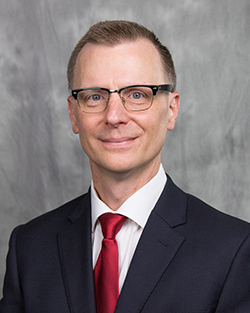 Congratulations FALL CLASS of 2020!
Message from Interim Dean Daniel P. O'Connor
On behalf of President Renu Khator and Provost Paula Myrick Short, and the more than 670 faculty members of CLASS, I offer you congratulations on your graduation!
This is your moment in time! As the class of 2020, you have experienced Hurricane Harvey here in Houston and seen most of the world rise up in an outcry for racial and social justice. You've witnessed a global pandemic and the local and global suffering and disruptions it has caused.
You are observing significant changes across the city, state, country and the world. You have seen ordinary people step up to accomplish extraordinary things. And, you too, have an opportunity to contribute extraordinary things to the global society by leveraging your academic and personal experiences developed during your time at the University of Houston College of Liberal Arts and Social Sciences. You and your 1,200 co-graduates have developed the critical thinking, analytical skills and curiosity to solve the world's challenges. Whatever your contribution to the world, it will be noticed, important, and appreciated.
Dean's message continued inside the memory book on Page 6.