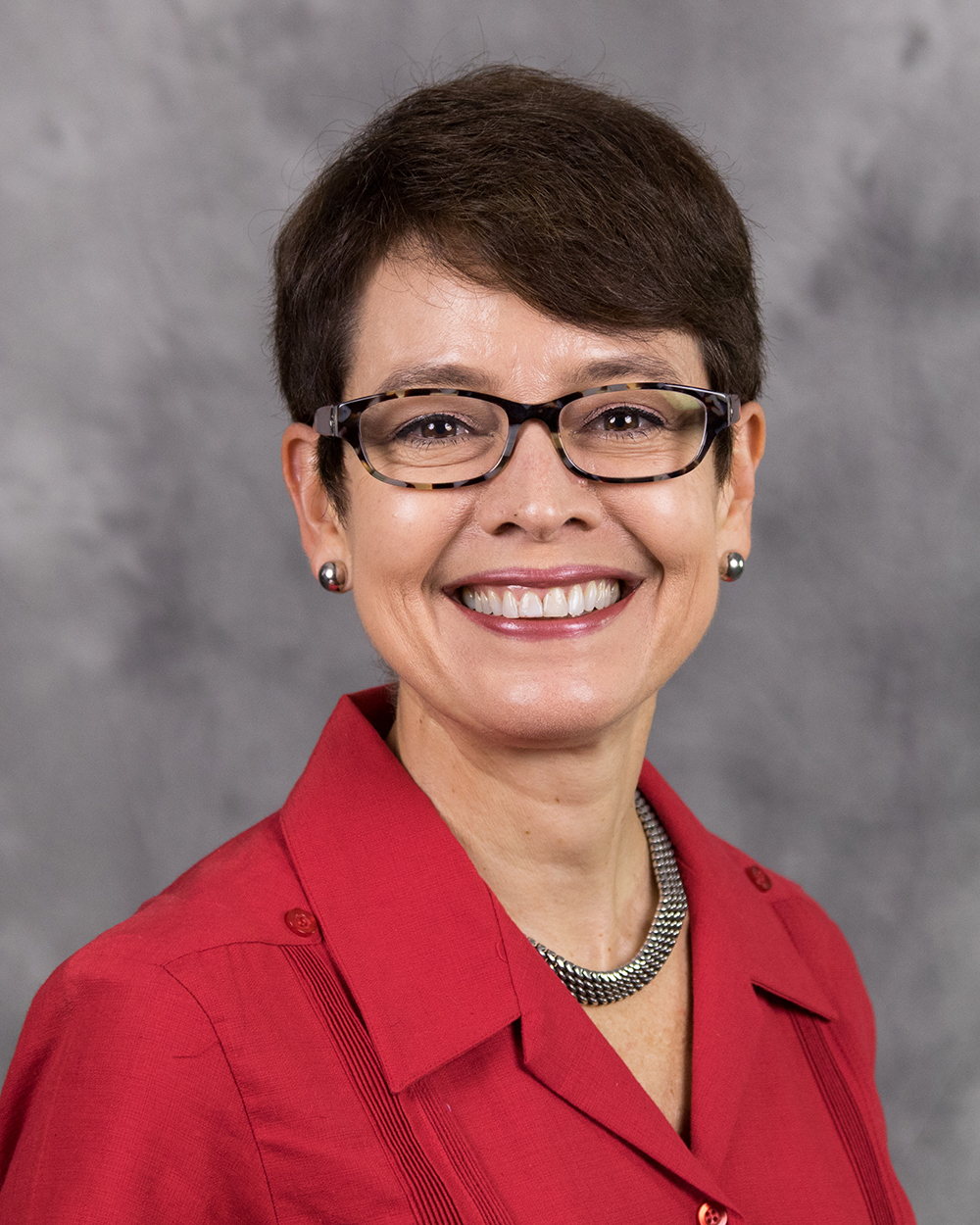 Professor
Office: 422 AH
Phone: (713) 743-7549
Email
Professor Bencomo is a scholar of Contemporary Latin American Literature with a focus in Mexican Studies. She received her MA in Latin American Literature from the Universidad Simón Bolívar (Venezuela) in 1995, and a Ph.D. in Latin American Literature from the University of Pittsburgh in 1999.
Research Interests
Dr. Bencomo's research on Mexican Narrative (i.e. Narconarratives, Urban Chronicle, and Postmodern Fiction) fits in the crossroads of Literary Studies, Critical Theory, and Cultural Studies. Her literary research also focuses on narrative genres (i.e. short novels), and market's trends for Latin American authors.
Teaching
Professor Bencomo teaching interests interests include 20th century Latin America Narrative, Contemporary Mexican Literature, Critical Theory/Cultural Studies, Latin American Film, and Spanish Language.
In Our Department
In the Department of Hispanic Studies Professor Bencomo has served as Chair (2010-2013), as UH Senate representative (2007-2010), and as Graduate Director (2004-2007). She was also a founding faculty and member of the Board of Directors of the UH Center for Teaching Excellence and a recipient of the 2011 UH Teaching Excellence Award. Dr. Bencomo is a member of the Center for the Americas and an affiliated faculty with the Latin American Studies program at UH.  In 2013 she received a Fulbright-García Robles Scholar Grant to conduct research in Mexico.
Publications
Dr. Bencomo has published two books, coedited a couple of volumes, and authored many articles/book chapters on contemporary Latin American narratives. She regularly writes literary book reviews for the cultural magazine Literal.
Selected Publications
Books
Entre héroes, fantasmas y apocalípticos. Testigos y paisajes en la crónica mexicana. Colección Voces del Fuego. Cartagena: Pluma de Mompox, 2011.
Voces y voceros de la megalópolis: la crónica periodístico-literaria en México (1968-1990). Madrid: Editorial Iberoamericana/Vervuert, 2002.
Edited volumes/Journal Special Issues
Revista de Literatura Mexicana Contemporánea. Special Issue: "La novela corta en México". Anadeli Bencomo and Cecilia Eudave, (eds.). 22: 68, 2016.
En breve. La novela corta en México. Co-editor with Cecilia Eudave. México: Universidad de Guadalajara, 2014
http://lanovelacorta.com/novelas/enBreve/

Ir y Venir. Procesos transnacionales entre América Latina y el norte. Co-editor with Marc Zimmerman and Sonia Báez Hernández. Chile: Lacasa/Bravo y Allende editores, 2007. Revised edition online by Alter/nativas (OSU) at http://alternativas.osu.edu/es/ebooks/catalog.html, 2017
Recent Articles in peer-reviewed journals and Book Chapters
"Narrative journalism in the Americas". Rethinking the Americas. Center of for InterAmerican Studies eds., Bielefeld University (Forthcoming, 2017)
"Acapulco Stereo o los bemoles del tropicalismo mexicano". Revista de Literatura Mexicana Contemporánea. Revista de Literatura Mexicana Contemporánea. 69 (2016): 71-82
"Acapulco: del tropicalismo a la distopía urbana". Revista Telar 17 (2016): 25-37
http://revistatelar.ct.unt.edu.ar/index.php/revistatelar/issue/view/15/showToc
"El modelo narrativo de la novela corta a partir de La casa que arde de noche y Mazamitla de Ricardo Garibay". Revista de Literatura Mexicana Contemporánea. 68 (2016): 75-86
"La palabra oblicua. Representación literaria de la violencia en México". Periferias de la narcocracia. Cecilia López Badano (edit.). Buenos Aires: Corregidor, 2015. 35-50
La novela corta mexicana: relato antiépico y subjetividades anómalas." En breve: la novela corta en México. Anadeli Bencomo and Cecilia Eudave (coords.). México: Universidad de Guadalajara, 2014. 15-32
http://lanovelacorta.com/novelas/enBreve/
"Carlos Fuentes Readings of Literary Traditions: From the New to the Great Latin American Novel". PMLA. Vol. 128. 3, (2013):698-701
"Ana García Bergua". The Contemporary Spanish-American Novel. Will H. Corral, Nicholas Birns, Juan E. De Castro, eds. New York: Bloomington Publishing, 2013.
"Sacudidas de un género: No sin nosotros. Los días del terremoto 1985-2005". Recuentos, ciudades y heterodoxias. Ensayos y testimonios sobre Carlos Monsiváis. Edited by Tanius Karam. México: Universidad Autónoma de Nuevo León, 2012.
"Los enemigos de Mickey: Intelectuales en Disney". Cuadernos de Literatura. Universidad Javeriana, Bogotá. No. 31 (2012): 119-210
http://revistas.javeriana.edu.co/index.php/cualit/article/view/3991
"Nota roja, narcocorrido y violencia: las leyendas del narcotráfico según Monsiváis". Revista Taller de Letras. Pontificia Universidad Católica de Chile. No. 50 (2012)
"Juan Villoro en prosa breve: Llamadas de Ámsterdam".Una selva tan infinita. La novela corta en México. (1872-2011) II.  México: UNAM/ Fundación para las Letras Mexicanas, 2011. 293-312
http://www.lanovelacorta.com/unaselvainfinita_2/index.html
"La novela corta: Noticias desde la tierra de nadie". Entrevista a Juan Villoro. Una selva tan infinita. La novela corta en México. (1872-2011) I.  México: UNAM/ Fundación para las Letras Mexicanas, 2011. 49-60
http://www.lanovelacorta.com/unaselvainfinita_I//index.html