Christiane Spitzmueller, Ph.D.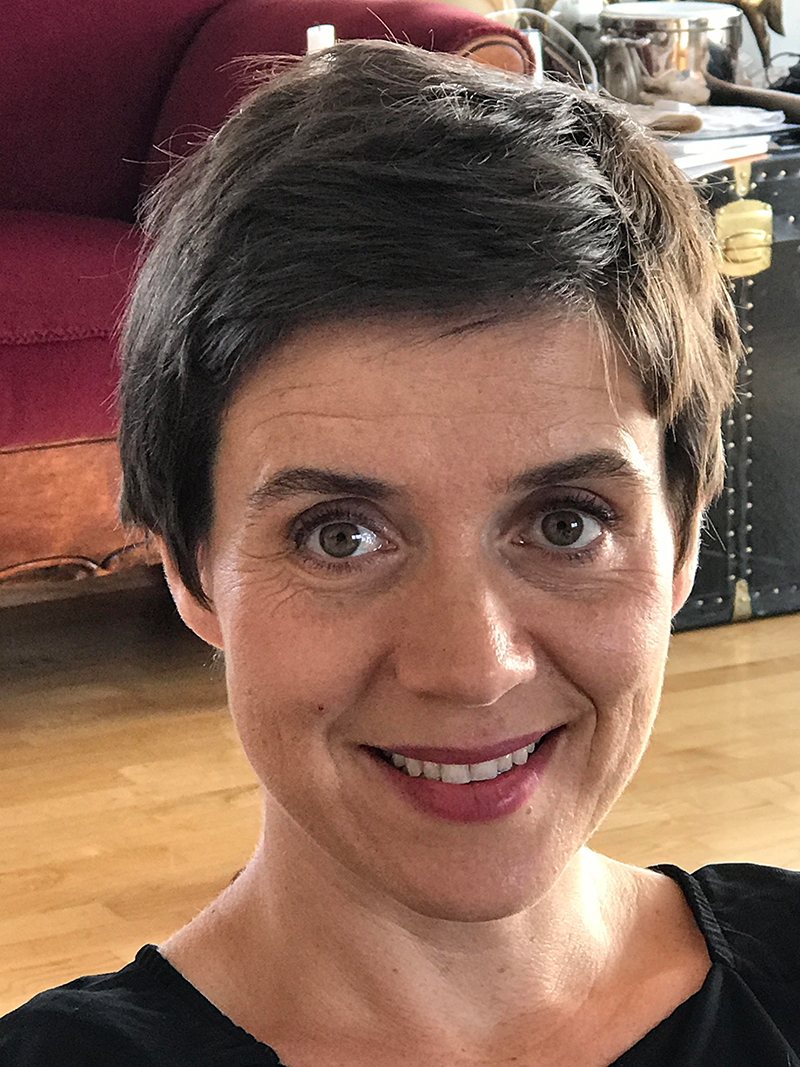 Heyne Building, Room 123B
713-743-8625
Lab: 713-348-6229
E-mail: cspitzmueller@uh.edu
I graduated with a  Ph.D. in Industrial and Organizational Psychology from Bowling Green State University and joined the University of Houston faculty in 2003. I was promoted to Full Professor in 2017. My research interests are in four major areas:
Technical training and workforce nationalization. With the graduate students in my group, I have conducted applied research projects on the optimization of engineering training for non-Western settings. Our focus in this area has been on companies in the energy industry. We have conducted projects for ExxonMobil, Saudi Aramco, BP and Willbros on technical training, training needs analysis, and training climate in the energy industry. Through our research, we help companies identify means to effectively translate their Western-developed technical training programs for application in other cultural settings (particularly the Middle East and West Africa).
Work-family research: What work factors impact whether employees are healthy and productive contributors at work and in their personal lives? What specific work characteristics are detrimental to employee and family health and well-being? What steps can organizations take to ensure employees can meet both their work and family demands? Through our work-family research, we aim to answer these questions in order to better understand the work-family interface and ultimately contribute to the well-being of families and organizations.
Employee and patient safety: What keeps employees from engaging in unsafe work behaviors? When and why do employees decide to skip what they know is safe behavior in order to get a job done faster? What can organizations and managers do to ascertain their organizational climate supports employee health and well-being? What can hospitals and health care settings do to maximize patient and employee safety? What type of safety training programs are effective in ensuring employees behave safely? In our research, we examine employee survey and health records to identify links between organizational and individual difference predictors of safety outcomes.
Employee Engagement and Organizational Surveys: Our group has, over the past ten years, worked with numerous organizations on employee engagement and employee attitude surveys. Our clients include the World Health Organization, ExxonMobil, Willbros and WorleyParsons. Through our survey work, we investigate company-specific challenges with a focus on identifying human resource solutions with a measurable impact. For instance, we help organizations identify drivers of employee engagement and show how positive changes in employee engagement can lead to improved business outcomes through reduced absenteeism and enhanced customer relationships.
Teaching
Personality in the Workplace (graduate)
Occupational Health Psychology (graduate)
Employee Surveys (graduate)
Work Motivation (graduate)
Introduction to Statistical Methods (undergraduate)
Google Scholar Profile:
https://scholar.google.com/citations?user=KUQpeOoAAAAJ&hl=en&oi=ao
Recent Publications (*denotes current or former graduate student co-author)
Wang, Z.*, Zhang, J.*, Thomas, C.L.*, Yu, J.*, & Spitzmueller, C. (in press). Explaining benefits of employee proactive personality: The role of engagement, team proactivity composition and perceived organizational support. Journal of Vocational Behavior.
Wu, C., Tian, A., Luksyte, A.*, & Spitzmueller, C. (in press). On the Association between Perceived Overqualification and Adaptive Behavior. Personnel Review.
Rogers, A.M. *, Luksyte, A. * & Spitzmueller, C. (2016). Predictors of Effective Formal Mentoring: Is the Mentor's Commitment all that Matters? Human Performance, 1-17.
Hysong, S. J., Thomas, C. L.*, Spitzmueller, C., Amspoker, A. B., Woodard, L., Modi, V., & Naik, A. D. (2016). Linking clinician interaction and coordination to clinical performance in Patient-Aligned Care Teams. Implementation Science, 11(1), 1-10.
Kao, K.Y.*, Spitzmueller, C., Cigularov, K. & Wu, H.* (2016). Linking Insomnia to Workplace Injuries: A Moderated Mediation Model of Supervisor Safety Priority and Safety Behavior. Journal of Occupational Health Psychology. 21(1), 91-104.
Spitzmueller, C., Wang, Z.*, Zhang, J.*, Thomas, C. L.*, Fisher, G. G., Matthews, R. A., & Strathearn, L. (2015). Got milk? Workplace factors related to breastfeeding among working mothers. Journal of Organizational Behavior.
Luksyte, A.* & Spitzmueller, C. (2015). When are overqualified employees creative? It depends on contextual factors. Journal of Organizational Behavior.
Luksyte, A.*, Spitzmueller, C. & Rivera-Minaya, C.* (2014). Factors Relating to Wellbeing of Foreign-Born Hispanic Workers. Journal of Managerial Psychology, 29(6), 685-704.
Hysong, S.J., Spitzmueller, C., Espadas, D., Sittig, D. & Singh, H. (2014). Electronic Alerts and Clinician Turnover: The Influence of User Acceptance. American Journal of Managed Care, 20 (11), 520-530.
Kao, K. Y.*, Rogers, A.*, Spitzmueller, C., Lin, M. T., & Lin, C. H. (2014). Who should serve as my mentor? The effects of mentor's gender and supervisory status on resilience in mentoring relationships. Journal of Vocational Behavior, 85(2), 191-203.