Ph.D. Student Samantha Chapa Wins APSA Minority Fellow Award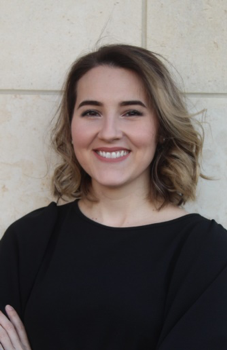 The Minority Fellows Program awards competitively to new Ph.D. students, and those applying to be one, from underrepresented groups. Its aim is to increase the number of graduate students from these groups pursuing the political sciences. Samantha Chapa won this distinctive fellowship award for Spring 2020-21.
Chapa intends to use this funding to research the intersection between human rights and immigration policy. She is currently studying how nationalist waves across the globe affect immigrants' rights, political participation, and national immigration policy. She is also examining biases and discrepancies in immigration court outcomes across the United States. She argues that immigration court outcomes, due to their discretionary nature, vary widely, and often unfairly, depending on the political characteristics of each jurisdiction. While Samantha has yet to formulate specific hypotheses for testing, she hopes to delve more deeply into her topics of interest during her second year of study. She is currently a second-year Ph.D. student, and received her B.A. from Rice University in English and History in 2016.