Research professor to be Harvard visiting scholar
Harvard Graduate School of Design appoints Carroll Parrott Blue as visiting scholar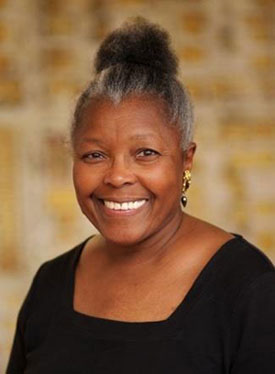 CLASS research professor Carroll Parrott Blue has been appointed a 2011-2012 visiting scholar at the Harvard Graduate School of Design by Mohsen Mostafavi, dean of the faculty of design.
At the Harvard Graduate School of Design, a Visiting Scholar is "a person with a record of distinguished scholarly achievement" appointed by the dean for a residency of up to one academic year to conduct his or her own scholarship. Visiting scholars tend to hold professorial or senior research appointments at other universities.
"Appointments are only considered when it is evident that residence in the GSD will be of significant benefit to the research in progress and when the residence of the scholar will benefit scholarship and/or instruction in the Faculty of Design," the Harvard website states.
Blue is an award-winning filmmaker, author and interactive multimedia producer. She directed and produced for the Public Broadcasting Service (PBS) NOVA's Mystery of the Senses: Vision, Smithsonian World's Nigerian Arts-Kindred Spirits, and The Television Laboratory's Conversations with Roy DeCarava.
Her interactive multimedia works include Third Ward StoryMapping Project and The Third Ward Online Tour Website for the historic Houston neighborhood where she was raised and The Dubai-Orlando Project.
In 2003, the University of Texas Press published Blue's "The Dawn at My Back: A Memoir of a Black Texas Upbringing." Blue used her multimedia expertise to produce a DVD-ROM/website to accompany the biography.
She holds joint appointments in the College's Center for Public History and the Texas Learning & Computation Center. Her current research focus combines digital storytelling, public art, locative media and new media art work and incorporates final products into Houston's Third Ward renovation of Holman and Dowling Streets, Emancipation Park and the Park at Palm Center. Her work is in partnership with the City of Houston and the Old Spanish Trail/Almeda Corridors Redevelopment Authority.
Blue also successfully linked the University of Houston, Jack Yates High School and Ryan Middle School faculty and students with design professionals as part of the Third Ward Arts Initiative. The Initiative's completed projects include WorkingShop , which is an exhibition on Third Ward history; National Geographic Student Seminar, a summer workshop; and Third Ward Speaks, a under-construction community website.
She plans to divide the upcoming academic year between Houston and Cambridge, Mass.