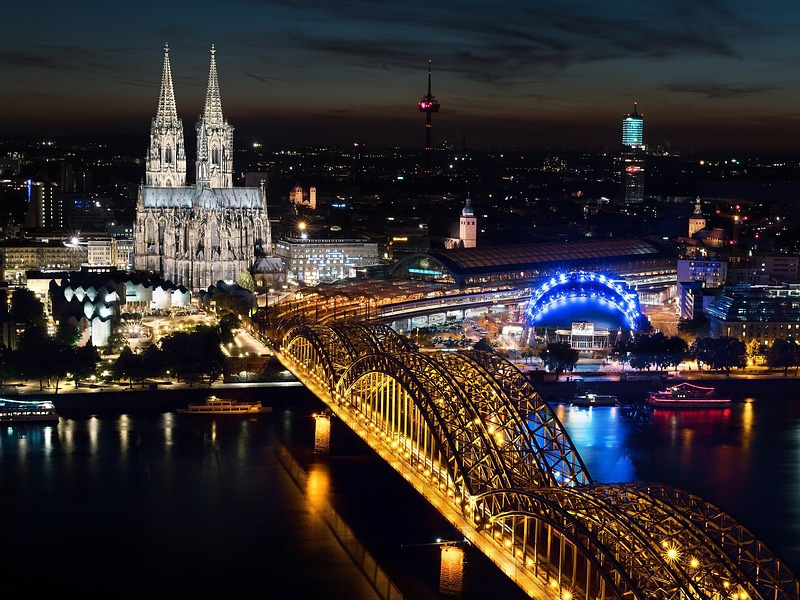 Political science Ph.D. student Burak Giray ('22) has been selected from 232 applicants to study abroad by the German Academic Exchange Service (DAAD). Giray will finalize his doctoral project and continue research as a post-doctoral fellow at the Hertie School in Berlin while also working as a visiting scholar at Uppsala University in Sweden. 
"I want to explore what other countries are offering. Within this postdoctoral project, I will be in Germany first, and then in Sweden," said Giray. "That will be a big investment in my academic career."
In 2014, DAAD initiated "Postdoctoral Researchers International Mobility Experience" (PRIME) to provide temporary positions at German universities to support the international mobility of postdoctoral researchers. The program is funded by the German Federal Ministry of Education and Research and the European Union.
"A few years ago, there was an event at the UH Library where DAAD officials from New York came and gave a talk about scholarships and grants that were available for students. They explained that there were different kinds, separated at the undergraduate, graduate, master's and research levels," Giray said. "I went online to search their site, applied and got it."
Giray has been to Germany twice before, once as a high school exchange student and once for purely altruistic reasons. With passport in hand once again, he prepares to cross the Atlantic equipped with scholarship funding to study abroad for 12 months and reintegrate at a German university for six months. Ultimately, he will spend 18 months in the program.
The catalyst for Giray's postdoctoral project was learning text analysis in 2019 by political science associate professor Nikolay Marinov. Fascinated, Giray quickly delved deeper into the process, and it rippled into a bigger project. As he researched, he questioned how to apply this method of analysis to analyze tweets from UN peacekeeping missions in countries with conflict and tweets from locals to understand how people see these efforts.
In the next iteration of his research, Giray will collect data on what UN peacekeepers, or Blue Berets, do after deployed to conflicting countries.
"By researching how they interact with the locals and what kind of public services they provide, I will later use this dataset to understand how certain peacekeeping activities affect the local support for the UN," Giray said.
Giray is planning to collect all data for the project, "Peacekeeping Dynamics and Local Support: Mining and Analyzing Tweets from Conflict Countries," before he heads off to Germany, downloading tweets from the official accounts from the peacekeeping missions. Pending review, this information will then be used in both Germany and Sweden in workshops or a brownbag lecture series to disseminate the data gathered.