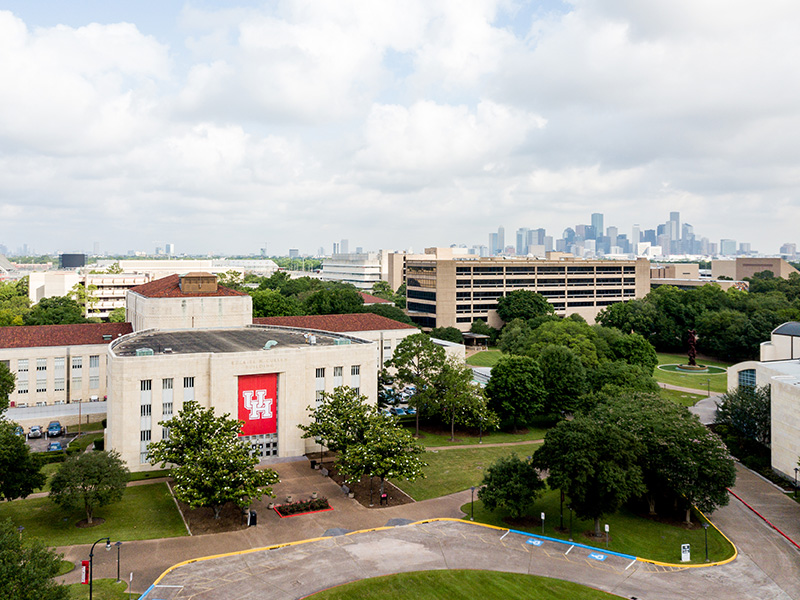 Nine College of Liberal Arts and Social Sciences (CLASS) faculty members and four graduate students were recognized by the University of Houston for their excellence in research, scholarship and creative activity in the 2021-22 academic year.
"CLASS has been very intentional in the last few years about developing our research capacity and resources for faculty," Carla Sharp, associate dean for faculty and research, said. "Therefore, we are now seeing the results of these efforts in an increase in awards going to the College."
Senior Vice President for Academic Affairs and Provost Paula Myrick Short congratulated the 2022 Excellence Award honorees in a May 5 ceremony celebrating their ambition, national acclaim and current endeavors.
Five CLASS faculty members were awarded Teaching Excellence Awards for their exceptional teaching abilities and commitment to inspiring and mentoring students through innovative teaching methods reaching beyond the classroom:
Amanda Ellis, English, Teaching Excellence
Alexey Golubev, History, Innovation in Instructional Technology
Frank Holt, History, Career
Jill Yamasaki, Communications, Teaching Excellence
Leandra Zarnow, History, Community Engagement
CLASS graduate students Brian McWilliams (English), Colby Ornell (English), Alex Paul (History) and Obiomachukwu Umeozor (English) were honored with Graduate Teaching Assistant Awards.
The College's accolades also extended to other distinguished University of Houston awards. Of the six UH Excellence in Research, Scholarship, and Creative Activity awards, four were awarded to CLASS professors. These awards by the University of Houston Division of Research recognize faculty for outstanding leadership and research, scholarship and creative endeavors. The CLASS recipients were as follows:
Assistant Professor Luis Oliveira, Philosophy
Associate Professor Matthew Gallagher, Psychology
Associate Professor Ryan Kennedy, Political Science
Professor Steven Woods, Psychology
"I am very lucky to be part of a department and a college that values and supports my research in meaningful and material ways. Far too many academics, far too many friends of mine, are not in that privileged position," Oliveira said. "Winning this prize is nice, of course, but winning the academic lottery in this broader way is much better."