On April 30, the University of Houston Office of Undergraduate Research celebrated another record-breaking year in 2018-19, with 11 outstanding UH students receiving Fulbright awards for research and teaching. Eight of those students are from the College of Liberal Arts and Social Sciences (CLASS). The University's record-setting year is part of an upward trend in recognition from the Fulbright program; in the past three years, the University has received 28 Fulbright scholarships. To put that in perspective, UH received 35 Fulbright scholarships between 1966 and 2017. In the field of national fellowships and awards, UH is rising—and rising fast.
"UH has catapulted into a new tier of institutions with this latest, eleventh Fulbright award," said Paula Myrick Short, UH senior vice president for academic affairs and provost. "We had a record year last year with six Fulbright students, and to have almost doubled that number in just one year is a tribute to the success of our faculty and staff mentors on campus, as well as the outstanding students who apply for these competitive scholarships." 
The Fulbright U.S. Student Program is a flagship international educational exchange program sponsored by the U.S. government and is designed to build relations between the United States and other countries. Fulbright awards are funded through an annual appropriation made by the U.S. Congress to the U.S. Department of State. Participating governments, host institutions, corporations, and foundations around the world also provide direct and indirect support to the program, which operates in over 160 countries worldwide.
"We were ecstatic to learn that 8 of the 11 Fulbright scholarships has been awarded to CLASS. This tells me that CLASS is right on the cusp of producing its first Rhodes and Marshall scholars," said CLASS Dean Antonio D. Tillis. "The University of Houston continues to prove that it is a powerhouse, and CLASS continues to demonstrate it is a 'CLASS' above the rest."
CLASS Fulbright Recipients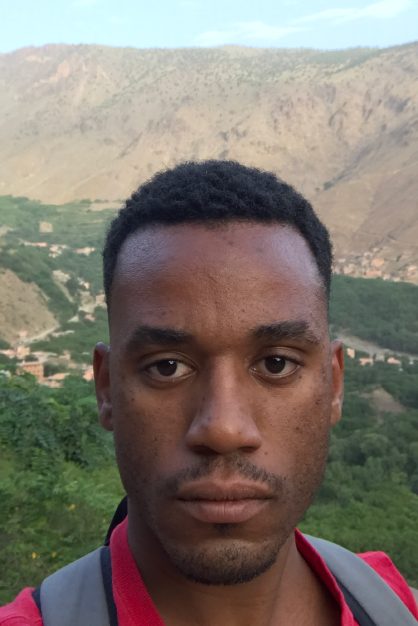 Yusuf Bavi (English Teaching Assistant, Morocco) began studying Arabic four years ago while studying at Houston Community College. He knew he would continue with the language when he transferred to UH, but he never imagined it would take him so far. During the summer of his first year at the University, he had the opportunity to study abroad in Jordan and to visit Palestine. His studies abroad provided a practical understanding of what he learned in his study of the history and politics of the modern Middle East. They also gave Bavi a new perspective on his experiences in the United States. Last summer he studied Arabic in Meknes, Morocco on a Critical Language Scholarship. Yusuf is excited to complete a Fulbright in Morocco, because it will allow him to enrich his knowledge of the country and explore its history while facilitating mutual understanding. He also plans on continuing his study of Arabic and Darija, and beginning to study French formally.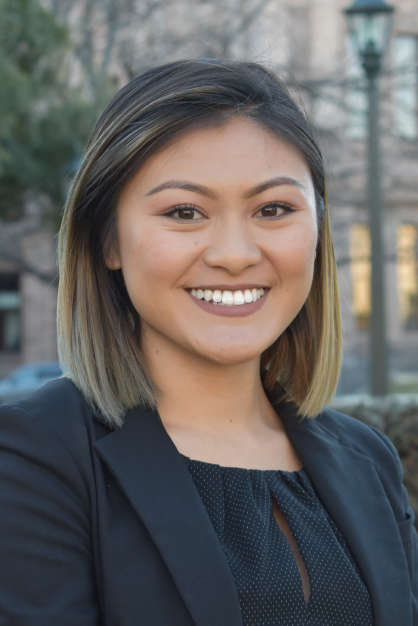 Britnee Chuor (English Teaching Assistant, Spain) grew up in minority-majority communities in Southern California and Houston, which introduced her to a variety of cultures, helped her develop linguistic skills, and strongly influenced her passion for working with immigrant communities. At the University of Houston, Chuor double-majored in political science and liberal studies, minored in Spanish, and became a Certified Nonprofit Professional (CNP). She also studied abroad in Cadiz, Spain as a Gilman Scholar before graduating in December 2018. She now speaks three languages, works as a policy analyst for State Representative Gene Wu during the 86th Legislature, and will participate in the Fulbright English Teaching Assistant Program in fall 2019.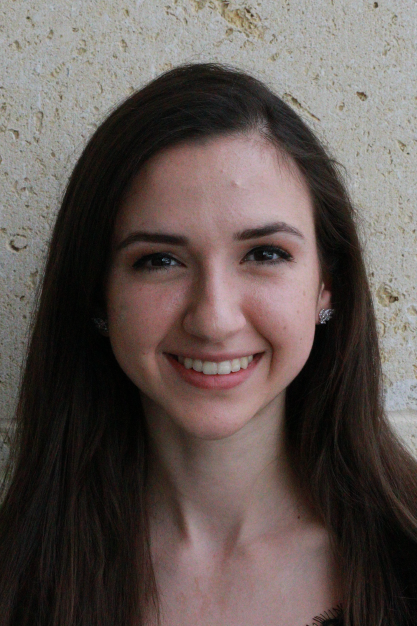 Layla Kratovic (Study/Research, Bosnia and Herzegovina) will be graduating in May 2019, with a bachelor's in psychology and a minor in human resource management. She has been involved in clinical research for over two years as a research assistant at the Trauma and Stress Studies Center. Her research interests include trauma, substance use, and treatment development for depression and anxiety disorders. Kratovic is also a field researcher for The National Police Foundation and an intern at The Petoskey Center. She will be going to Bosnia and Herzegovina for nine months, starting in October 2019, where she will study the transgenerational consequences of traumatic stress in a post-war country. Kratovic plans to pursue a doctoral degree in clinical psychology.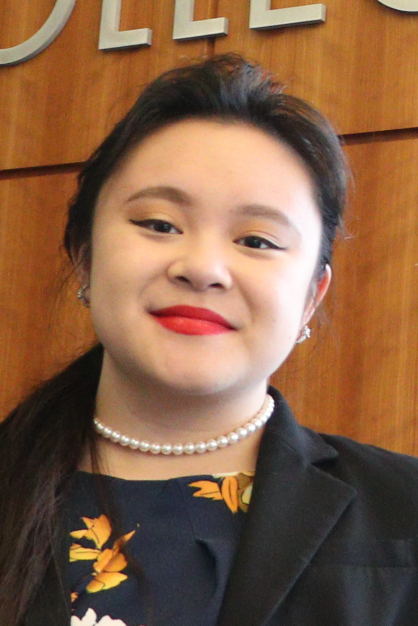 Danielle Niangar (Study/Research, Italy) is a senior double majoring in political science and sociology with a minor in global international studies. She has worked for three immigration law firms, interned for Congresswoman Sheila Jackson Lee, the British Consulate, Human Rights First, Refugee Services of Texas, and the Department of State. In October 2019, Niangar will be researching the societal integration of immigrants with the Italian National Institute of Statistics in Rome, Italy. She became interested in international human rights when she began to work with law firms on asylum and refugee cases. Niangar plans to pursue a future in humanitarian causes.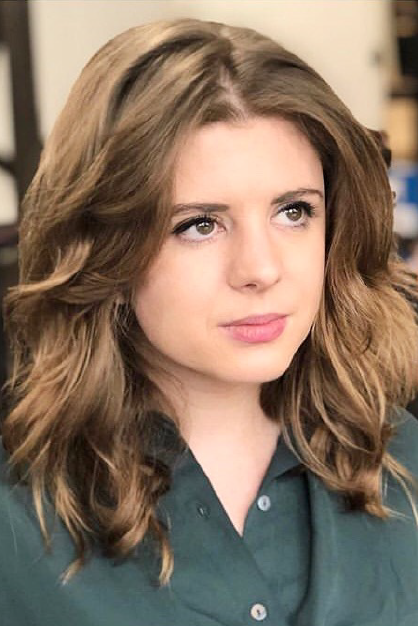 Michelle Orsi (English Teaching Assistant, Argentina) holds a bachelor's in Spanish and English from Gonzaga University in Spokane, Washington, with concentrations in Latin American studies and creative writing and a minor in international relations. While at Gonzaga University, Orsi also became certified to Teach English to Students of Other Languages (TESOL) before moving to Houston to pursue her masters in creative writing at UH. While at UH, she has taught English composition and creative writing courses as a graduate instructor. Orsi will move to Los Angeles this summer to begin her doctorate in Creative Writing and Literature at the University of Southern California before leaving for Argentina in March of 2020.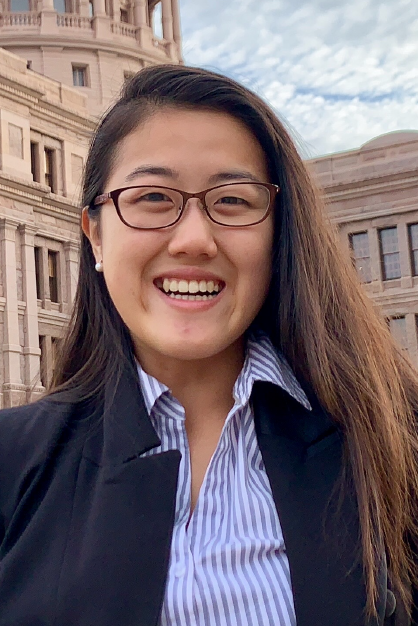 Crystal Tran (English Teaching Assistant, Taiwan) is a senior finishing up dual degrees in political science and psychology. Through UH, Tran had the opportunity to learn more about the value of community and explored different avenues of public service. She interned at Houston City Hall through both the Hobby School of Public Affairs' Civic Houston Internship Program, and the UH International Affairs Internship Program. In addition, Tran worked in a few of Houston's many local nonprofits, such as the YMCA International Services' Trafficked Persons Assistance Program. Her experiences had broadened Tran's perspective on the importance of cultural sensitivity when working with diverse populations and a deep appreciation for being involved in Houston's incredibly diverse community. Tran hopes to bring these experiences to Taiwan as she develops her Mandarin language studies and to engage with, and learn from, the local community.
Alberto Wilson III (Study/Research, Mexico) is a doctoral candidate in the Department of History training as a modern U.S. historian with specializations in Latino/a and borderlands history. His dissertation is a transnational urban study of El Paso and Ciudad Juárez that examines the identities, encounters, and solidarities that emerged along the U.S.-Mexico border after the Second World War. During his time on fellowship, Alberto will carry-out research in the region's archive and collect oral histories, alongside establishing professional connections in Ciudad Juárez's flagship university.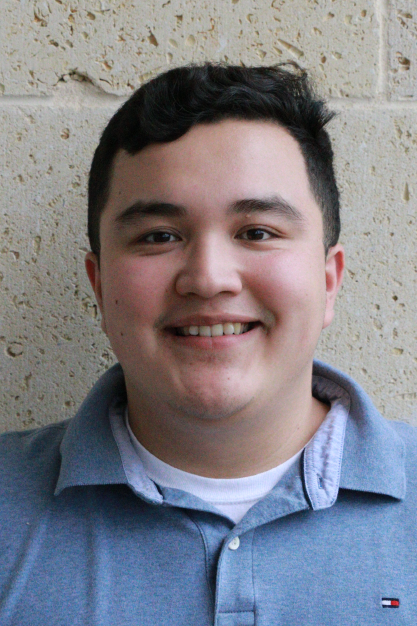 Johnny Zapata (English Teaching Assistant, Turkey) is an Honors College senior graduating May 2019, with a bachelor's degree in history and Spanish, and a second bachelor's degree in political science. In 2016, he studied abroad at ADA University in Baku, Azerbaijan as a Gilman Scholar. Zapata's year there influenced his decision to apply for a Fulbright grant to Turkey as well as to pursue a career in international relations. During his time at UH, he participated in activities with a local and international focus such as interning at Houston History, and the World Affairs Council, working at the Language and Culture Center as a Conversation Club program assistant, and forming a part of Global Guides, a student organization promoting learning abroad opportunities for UH students. Zapata looks forward to being an English teaching assistant in Turkey, helping to create mutual understanding between his host community and the United States. After returning from Turkey, he plans to continue his studies in the master of international affairs program at the Bush School of Government and Public Service at Texas A&M University.