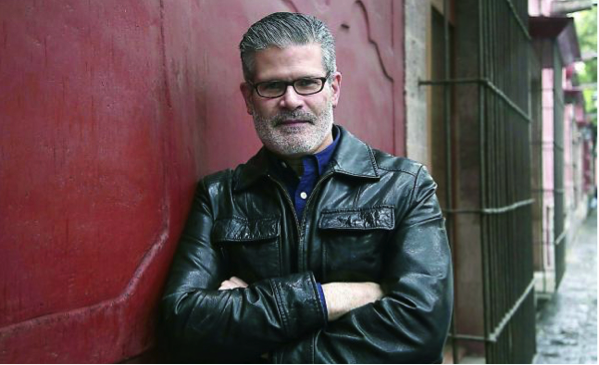 Hugh Roy and Lillie Cranz Cullen Distinguished Professor of English Dr. Roberto Tejada has been named vice president for diversity and inclusion at the College Art Association. The College Art Association (CAA) is the largest international scholarly organization dedicated to intellectual engagement in the visual arts. As the first person to serve in the newly created role, Dr. Tejada is at the forefront of the CAA's new strategic plan to promote opportunity and equity for artists of color, LGBT artists, and others who have struggled to gain access to institutional spaces.
"A few years ago, I had the opportunity to be in attendance at a CAA retreat," said Dr. Tejada in a CAA interview. "I listened to CAA's leadership in discussions that led to the drafting of its current strategic plan, and I was impressed with the various commitments among its stakeholders to issues of advocacy and questions of diversity and inclusion. Those conversations inspired me to consider it was possible to effect change from within."
In his role with the CAA, Dr. Tejada intends to advocate for concrete policy initiatives that will amplify marginalized voices in art. He points to the U.S. Latinx Art Forum (USLAF), a CAA-founded society with over 300 members, as a success story in encouraging more minority participation in art scholarship.
"The promotion of diversity and inclusion involves redressing an entanglement of past narratives but with a steady eye on the present and future," Tejada said. "If equity and inclusion were to become the priority issue for CAA and its membership, the human and intellectual vibrancy of our respective institutions could begin to more accurately reflect the plural narratives that have led to the composition of contemporary society. I'm passionate about the role that the board and membership can play to empower others."
Dr. Tejada, who joined the CLASS faculty in August 2014, is a celebrated figure in both literature and the visual arts. He lived in Mexico City from 1987 to 1997, where he worked as editor of Vuelta magazine and Artes de Mexico. Dr. Tejada is the author of three art-history books and five poetry collections.