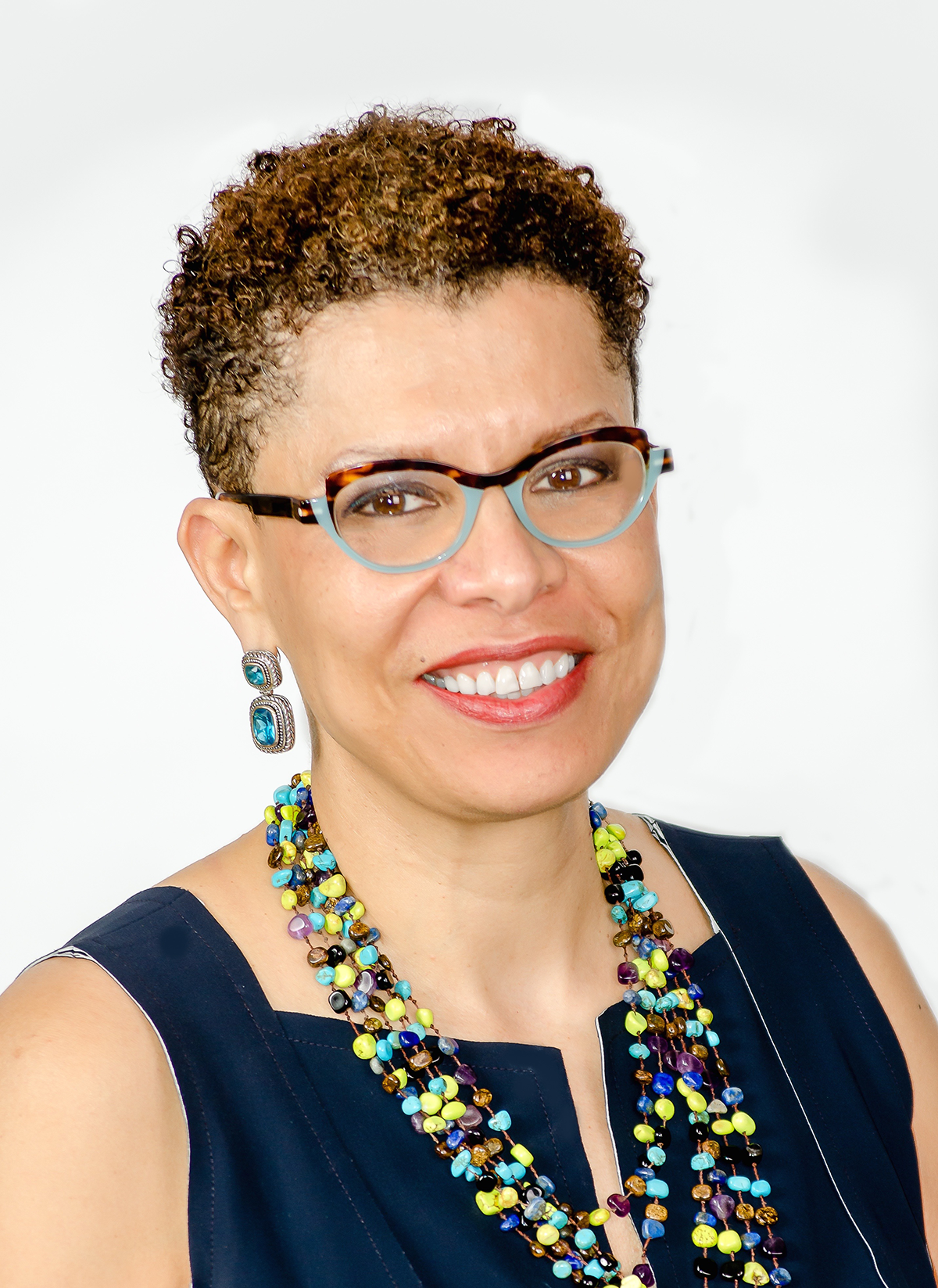 Sheryll D. Cashin
The University of Houston's College of Liberal Arts and Social Sciences (CLASS) is pleased to announce that noted scholar, author, and law professor Sheryll D. Cashin will deliver the 2018 John P. McGovern Annual Award Lectureship in Family, Health and Human Values. An expert on race, class, and activism, Professor Cashin will present the idea of 21st Century abolitionism in an address titled "The Descendants: From Slavery to Jim Crow to Dark Ghettos, A Call for 21st Century Abolition." The lecture will take place Thursday, October 25 at the UH Student Center Theater.
"Cashin is one of America's most insightful voices on race, class, and society," said CLASS Dean Antonio D. Tillis. "Her nuanced, intellectually rigorous scholarship is a force for good in the fight to understand the complexities surrounding racial division and inequality. Cashin's didactic and scholarly dedication to improving human values is in perfect harmony with the John P. McGovern Lecture's mission to inspire social change through dialogue."
A child of the Civil Rights Movement, Cashin was born in Huntsville, Alabama, to politically active parents. Her father, a successful dentist, was the first black candidate for governor of Alabama since Reconstruction, and her mother was involved in sit-in protests. Cashin saw firsthand the misfortunes that could befall African Americans who decided to speak out against the racism they encountered in their lives.
"My father attracted enemies," Cashin said in a 2008 interview with NPR. "His dental office was taken by eminent domain by the City of Huntsville. In the space of a year and a half, we moved from an all-white neighborhood and a palatial house back to an all-black neighborhood. And, we went from a life of affluence to one where a family of five was living on my mother's $17,000-a-year salary." Despite those hardships, Cashin was not deterred from pursuing a life of activism and scholarship. She holds degrees from Vanderbilt University, Oxford University (where she was a Marshall Scholar) and Harvard Law School. Currently, she is the Carmack Waterhouse Professor of Law, Civil Rights and Social Justice at the Georgetown University Law Center.
Cashin has honed her expertise both inside and outside the classroom. She clerked for U.S. Supreme Court Justice Thurgood Marshall, served as an advisor to the Clinton administration on urban and economic policy, and contributed to The New York Times. The most recent of Cashin's four books, Loving: Interracial Intimacy in America and the Threat to White Supremacy (2017), examines how interracial relationships are undermined in the name of perpetuating segregation.
A frequent commentator for NPR, PBS, Sirius XM and other outlets, Cashin will bring decades of scholarship and hands-on experience to the podium for the McGovern Lecture. Drawing from her 2014 book, Place, Not Race: A New Vision of Opportunity in America, she will explore the habits of segregation, fear and discrimination that have been used against economically disadvantaged African Americans in large numbers. Although these practices began in past eras, Cashin argues that they continue to adversely affect inhabitants of the "ghetto," an institution designed for the containment and sociocultural isolation of dark-skinned, impoverished communities deemed unworthy of inclusion in mainstream society. Because of the economic factors involved in the creation and continued existence of the ghetto, Cashin believes the marginalization of its inhabitants cannot be explained solely by assumptions of race.
More than six decades after the Supreme Court ruling on Brown v. Board of Education began the desegregation of public schools, Cashin argues that there is still much progress to be made in dealing with race-related divisions in America. She contends that a new kind of segregation has taken hold on America's neighborhoods; and, that people of color in disadvantaged communities face a nearly insurmountable barrier to opportunity.
The evening will begin at 5:30 p.m. with a reception in the UH Student Center Skyline Room. The lecture starts at 6:30 p.m. This event is free and open to the public.
The John P. McGovern Endowment was established in 1999 and supports the John P. McGovern Annual Award Lectureship in Family, Health, and Human Values. The series focuses on speakers with notable expertise in those areas. Each speaker is presented with the John P. McGovern Award Medallion.
What: 2018 John P. McGovern Annual Award Lectureship in Family, Health and Human Values
Author, professor, and civil rights advocate, Sheryll D. Cashin
"The Descendants: From Slavery to Jim Crow to Dark Ghettos, A Call for 21st Century Abolition"
When: Thursday, October 25
Reception: 5:30 – 6:30 p.m.
Lecture: 6:30 – 8:00 p.m. 
Where: Reception: Student Center Skyline Room
Lecture: Student Center Theater  
Who: Free and open to the public.  RSVP requested