Three Creative Writing alumnae share spotlight with Salman Rushdie
2015 Inprint Poets and Writers Ball features alumnae Nina McConigley, Kimberly Meyer, and Tiphanie Yanique
The 2015 Inprint Poets and Writers Ball will showcase three Creative Writing Program alumnae along with internationally-acclaimed author Salman Rushdie.
The February 7 black-tie gala will begin with salon-style readings by Nina McConigley, Kimberly Meyer, and Tiphanie Yanique, each of whom has earned national recognition for their literary work since graduating from the University of Houston.
"What a delight to present Tiphanie, Kim, and Nina at the Inprint Poets & Writers Ball," said Inprint executive director Rich Levy. "All three received Inprint fellowships and prizes as they pursued their graduate degrees at UH. They bring energy and freshness to the evening, with brief readings before dinner."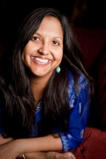 Ms. McConigley earned her MFA at UH. Born in Singapore and raised in Wyoming, she is the author of the story collection, Cowboys and East Indians, which won the 2014 PEN Open Book Award. Ms. McConigley has been nominated twice for a Pushcart Prize and her work has been included in the book series, The Best New American Voices. Her writing has appeared in The New York Times, Orion, The Virginia Quarterly Review, Salon, American Short Fiction, and several other journals. She currently teaches at the University of Wyoming and is at work on a novel.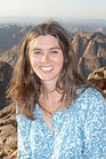 Dr. Meyer earned her Ph.D. in from the Creative Writing Program. Her dissertation, Accidental Pilgrims, is a collection of linked essays documenting her travels to America's sacred shrines. Her essays and poetry appear in a variety of journals and magazines including The Best American Travel Writing, Ploughshares and The Kenyon Review. She is the author of the forthcoming memoir The Book of Wanderings, which documents the journey she and her eldest daughter made by retracing a medieval pilgrimage route to the Holy Land and St. Catherine's Monastery in the Sinai Desert the summer after the Arab Spring. She currently teaches in the Great Books program at the UH Honors College.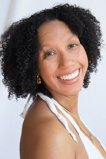 Ms. Yanique is a Fulbright scholar who earned her MFA in creative writing at UH. BookPage listed her as one of its "14 Women to Watch in 2014" and the National Book Foundation named her as one of the 5 Under 35 honorees in 2010. Her novel, Land of Love and Drowning, won the 2014 Flaherty Dunnan First Novel Prize. She is also the author of the short story collection, How to Escape from a Leper Colony, and the picture book, I Am the Virgin Islands. Her writing has won the 2011 BOCAS Prize for Caribbean Fiction, Boston Review Prize in Fiction, a Rona Jaffe Foundation Writers Award, a Pushcart Prize, and an Academy of American Poet's Prize. Her writing has been published in Best African American Fiction, The Wall Street Journal, American Short Fiction and other places. She works as an assistant professor in the MFA and Riggio Honors programs at The New School in New York City.
A portion of the proceeds from the annual Inprint Ball supports fellowships and prizes at the UH Creative Writing Program for some of the nation's top emerging writers. To date, the ball has raised more than $2.8 million in support creative writing students.

This year's ball, which is sold out, will include a talk over coffee and dessert by Mr. Rushdie, the author of 11 books, recipient of numerous literary prizes and honorary doctorates and survivor of an international furor over his fourth novel, The Satanic Verses.
"It's a great event, and our patrons love it," said Levy.
Inprint is a nonprofit organization founded in 1983 whose mission is to inspire readers and writers in Houston. They fulfill this mission through a variety of reading series, and literary and educational activities in the community.
- By Monica Byars