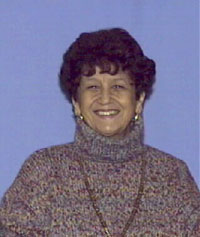 Nina Tucci
Associate Professor of French
604 Agnes Arnold Hall


Phone: (713) 743-3033
Email: ntucci@central.uh.edu
View CV

Teaching | Research Interest | Selected Publications
---
Dr. Nina Tucci became a member of the French faculty at the University of Houston in 1985. Subsequent to pursuing studies in music at the Yale School of Music, Dr. Tucci received a B.A. in French from Sacred Heart Dominican College for Women, an MA from the University of Houston, and an MA and Ph.D from Rice University. Additionally, Dr. Tucci has had intensive language training in French and Italian at the Sorbonne in Paris, France and Florence, Italy. Though her interests include literary aspects of the Middle Ages and the 19th century, her area of concentration is the French literature of the 20th century. Dr. Tucci recently received the University of Houston Teaching Excellence Award.
Teaching
Dr. Tucci has taught a wide spectrum of courses, both at the undergraduate and graduate levels (until the dissolution of the MA program in 2002): Phonetics, Survey of 19th and 20th centuries French literature, History of French Cinema, Advanced Grammar and Advanced Composition, French Theatre of the 20th century and Jung and French Literature. Under the aegis of a contract between the Moore's School of Music and Houston Grand Opera, Dr. Tucci became the diction/language coach of French and Italian repertoire for the young artists of the Opera Studio as well as for entire opera productions. She served in that capacity for 14 years. In addition, from 1985 and 2002, Dr. Tucci was the Director of the French section's summer program in Bourges, France. She not only established the academic curriculum but also an internship program for advanced students.
Research Interests
During her tenure at the University of Houston, Dr. Tucci has presented scholarly papers at universities in the USA, in Austria, Holland, Norway, Israel, Spain, Malta, Finland and the Ivory Coast. She has published several articles that span the 19th and 20th centuries. Her research focuses on:
The influence of Oriental thought in 20th century French literature
The renaissance of and the role of the shaman and shamanic sacred ritual in 20th century French literature
The application of various aspects of Jung's depth psychology in 20th century French literature
Selected Publications
Shamanic Beginnings: Shadow and Soul Loss in Malraux's The Temptation of the Occident.

Proceedings of the 11th ISSEI Conference, 2009, http:///blogs.helsinki:fi/issei2009/

La Notion jungienne de l'anima dans Le Pêcheur et la sirène

de Kama Syor Kamanda in

Kama Kamanda: Regards critiques

, ed. By Marie-Madeleine Van Ruymbeke-Stey (Paris: L'Harmattan, 2008): 211-222.

Baudelaire's La Vie antérieure in Understanding Les Fleurs du mal: Critical readings

. Ed. By William J. Thompson (Nashville & London; Vanderbilt University Press, 1997): 17-34.

The Healing of the Mother's Split Animus in Archetypal Readings of Medieval literature

, vol. 22. ed. By Charlotte Spivak and Christine Herold (New York: Edward Mellen Press, 2002): 155-179.

The Role of the Shaman in the Novels of André Malraux in André Malraux: Stylistics Aspects Stylistiques

. ed. by Sergio Villani (Ontario: Captus University Publications, 1990): 35-41.

Folly as a Path to Individuation, East and West: The Character Clappique as Fool

in Malraux's

La Condition humaine

(revue André Malraux review, 1999): 40-53.

The Dissolution Ferral of André Malraux's La Condition humaine: of the Karmic Cycle of Individualism

(Cincinnati Romance Review, vol. XIII, 1994): 153-161.

Violaine, Mara, Aubaine: Shadow and Coniunctio in Claudel's L'Annonce faite à Marie

(Claudel Studies, 1989): 94-104.
Baudelaire's

Les Sept vieillards: The Archetype Seven, Symbol of Destructive Time

(Orbis Literarum, vol. 44, 1989): 69-79.
The Orient as Western Man's Shadow in Malraux's La Tentation de l'Occident (L'Esprit Créateur, vol. XXII, 1982): 35-42.*
*This article, originally published in L'Esprit Createur, was chosen by Harold Bloom of Yale University to be included in André Malraux, Modern Critical Views, edited and introduced by Harold Bloom (New York, New Haven, Philadelphia: Chelsea House Publishers, 1988): 165-171.