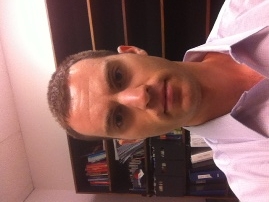 Michael Fares
448 Agnes Arnold Hall
Phone: (713) 743-9141
Email: mjfares@central.uh.edu
View CV
---
Bio
Michael Fares joined the department of Modern and Classical Languages in fall of 2012. Before becoming a member of the faculty at the University of Houston, he completed his M.A. in Arabic with a focus on foreign language pedagogy at the University of Texas at Austin. He received his B.A. in History from the College of William and Mary, with a minor in philosophy. He grew up in the Middle East and has spent time in several Arabic speaking countries.
TEACHING
Michael teaches beginning and intermediate Arabic, and is working to develop the curriculum for these courses as part of the department's newly created Arab Studies Minor. Prior to teaching at the University of Houston, Michael worked as a teaching assistant for the Arabic Flagship Program at the University of Texas. He also served as an instructor of advanced Arabic for the University of Texas Arabic Summer Institute.
RESEARCH INTERESTS
Michael is interested in foreign language acquisition, as well as Medieval Arabic philosophy and literature.