Mark Allan Goldberg
Associate Professor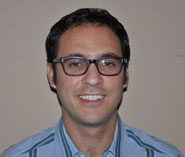 Mark A. Goldberg received his BA from the University of Texas at Austin and his MA and PhD from the University of Wisconsin-Madison. His research focuses on U.S. Latinx history, the history of borders, immigration, and race and ethnicity. In 2017, Professor Goldberg began to serve as Director of the UH Jewish Studies Program.
Teaching
Professor Goldberg teaches courses in Latinx history, early America, Jewish Studies, and the history of race and ethnicity. In 2018, he was awarded a Teaching Excellence Provost Core Award.
Research Interests
Professor Goldberg is the author of Conquering Sickness: Race, Health, and Colonization in the Texas Borderlands (University of Nebraska Press, 2017). Conquering Sickness examines the role of health and healing in imperial expansion, nation building, and race formation in the 18th- and 19th-century Texas-Mexico border region. Health concerns drove Spanish, Mexican, and Anglo American colonization in Texas, and colonists regularly articulated what behaviors fostered healthy and successful settlement and what behaviors threatened human bodies. In the process, Spaniards, Mexicans, and Anglos defined nonwhites as medical threats to society, empire, and nationhood.
Goldberg is currently working on another book project on the history of Jewish Latinxs. This study examines how Jews built community in Latin America and how later migrants formed Jewish Latinx communities in the United States. The history of Jewish and Latinx immigration in the United States has been characterized by newcomers navigating a black-and-white color line, which determined whether and to what degree they enjoyed the privileges of U.S. citizenship. This project considers how Latinx Jewish immigrants experienced emigration and settlement in the United States, offering a new understanding of the relationship between race and immigration.
In addition to directing the Jewish Studies Program, Goldberg is an affiliate of the Center for Mexican American Studies and an active participant in the Center for Public History. He organized an ongoing public-history project related to his research, titled "La Hora: Jewish Latina/os and Explorations in Jewish History and Identity." "La Hora" seeks to engage Houston's Latinx Jewish community, and Professor Goldberg has begun building a Latinx Jewish oral history archive as part of this project.
Goldberg's work has been supported by funding from the University of Houston, Humanities Texas, the Doris G. Quinn foundation, and the Texas State Historical Association. He also has received research grants from the Recovering the U.S. Hispanic Literary Heritage Project and the Southern Jewish Historical Society.
Selected Publications
Book:
Conquering Sickness: Race, Health, and Colonization in the Texas Borderlands (University of Nebraska Press, 2017)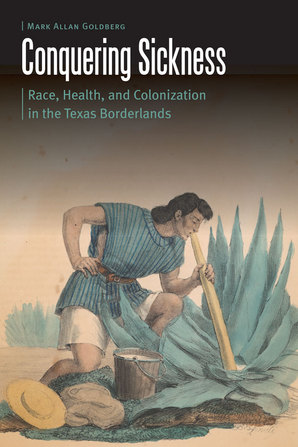 Articles:
"Curing the Nation with Cacti:  Native Healing and State Building before the Texas Revolution," in Precarious Prescriptions: Contested Histories of Race and Health in North America, ed. Laurie Green, John Mckiernan-González, and Martin Summers (Minneapolis:  University of Minnesota Press, 2014).

"'It can be cultivated where nothing but cactus will grow': Local Knowledge and Healing on the Texas Military Frontier," in Recovering the Hispanic History of Texas, ed. Monica Perales and Raúl Ramos (Houston: Arte Público Press, 2010).

"Negotiating Nacogdoches: Hasinai Caddo-Spanish Relations, Trade Space, and the Formation of the Texas-Louisiana Border, 1779–1819," American Indian Culture and Research Journal 33, no. 1 (2009): 65-87.