ACSM Awards Research Grant to Dr. Arellano
HHP faculty Dr. Christopher Arellano has won a grant from the American College of Sports Medicine (ACSM) Foundation to explore the role of muscle in stabilizing movement. ACSM funded Dr. Arellano's proposal titled, "Stabilizing Properties of Muscle" through its research endowment grant.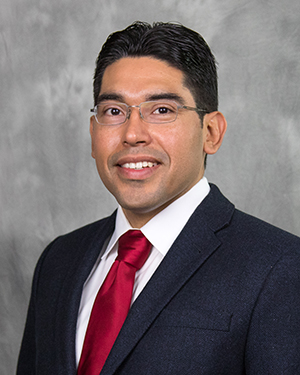 Dr. Christopher J. Arellano

ACSM's research endowment was created to support basic and applied research in exercise science. The primary goal is to fund mechanistic, hypothesis driven, basic and applied research. This grant aims provide seed money support after which further funding would be sought from other sources.
About The American College of Sports Medicine
The American College of Sports Medicine is the largest sports medicine and exercise science organization in the world with more than 50,000 members and certified professionals from 90 countries around the globe, it represents 70 occupations within the sports medicine field.

ACSM's mission is to advance and integrate scientific research to provide educational and practical applications of exercise science and sports medicine. The ACSM Foundation acquires, manages and grows the resources necessary for ACSM to fulfill its mission and vision with special emphasis on supporting research that provides scientific information vital to human health and performance.
Visit the American College of Sports Medicine (ACSM) website