Faculty directory »
Assistant Professor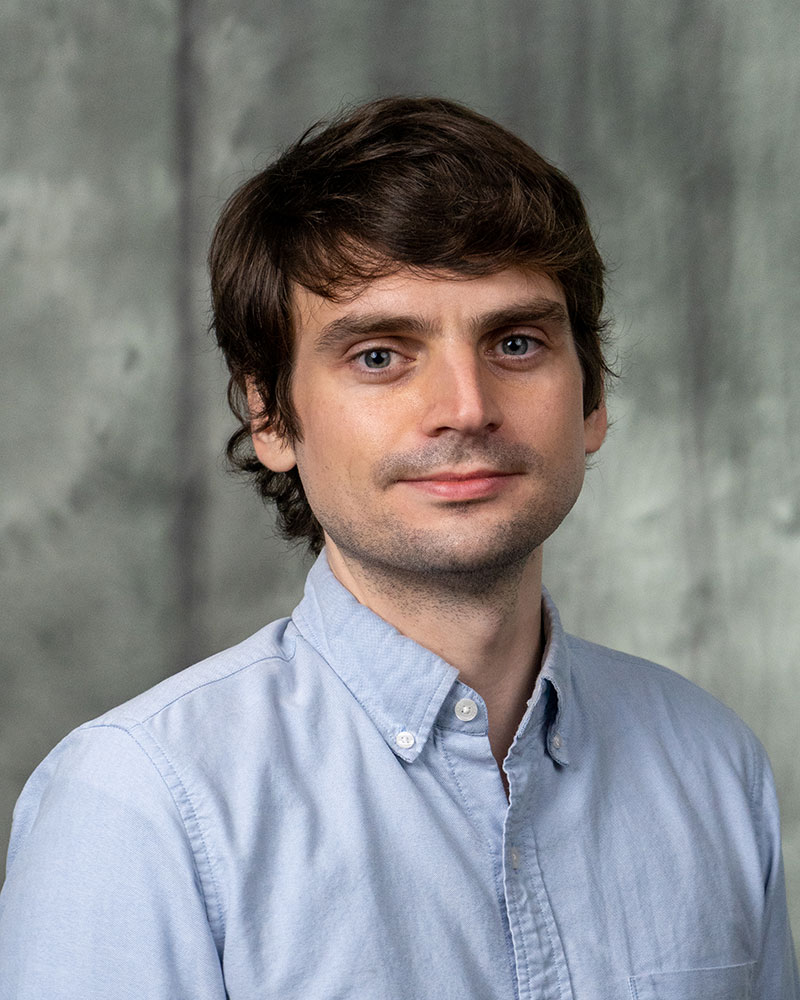 Email: ddavies@central.uh.edu 
Office: Roy G. Cullen, Room 233
Download CV
Biographical Summary
Daniel Davies's research and teaching center on late-medieval literary and historical writing, poetry and poetics, the history of pedagogy and scholarship, and cultural representations of war. In particular, he studies how texts mediate social and political contexts and the material and intellectual afterlives of the Middle Ages. He uses archival research to recover overlooked medieval texts and artefacts that comprise the history of scholarship on the Middle Ages, from the manuscripts of sixteenth-century antiquarians to the editions scholars use today.
His current book project, Everyday War: Empire, Nation, and the Making of Medieval Wartime, examines how war constituted late-medieval literary history. Drawing on manuscript studies, cultural history and close readings of literary, historical, and philosophical texts, the project argues that late-medieval literary forms like the historical chronicle and Trojan War romance are shaped by the idea of perpetual war. This project draws together English, Scottish, and French writing to challenge the traditional Anglo-French framing that characterizes scholarship on the Hundred Years War, a project that Davies continues in Literatures of the Hundred Years War (Manchester University Press, 2024), a collection of essays co-edited with R.D. Perry (University of Denver).
Davies's work on medieval literary history, the poetics of siege warfare, and manuscript studies has appeared in Modern Language Quarterly, New Medieval Literatures, and Medium Ævum. His public-facing writing can be found in The Millions, Full Stop, Avidly, Public Seminar, and the Folger Shakespeare Library's Collation blog.
Originally from Manchester, England, Davies studied in Edinburgh and Berlin before a Thouron Award brought him to the US for his Ph.D. at the University of Pennsylvania.
Education
Ph.D., University of Pennsylvania
M.A., University of Pennsylvania
M.A. (Hons), University of Edinburgh
Selected Publications 
"Prophecies of Alliance and Enmity: England, Scotland, and France in the Late Middle Ages" in Literatures of the Hundred Years War. Manchester University Press, 2024.
"Reading the Past and Researching During COVID-19." The Collation: Research and Exploration at the Folger, April 2022.

"The Social Life of the Riverside Chaucer."

 

Avidly, June 2021.

"Medieval Scottish Historians and the Contest for Britain." 

Modern Language Quarterly, 82, no. 2 (2021): 149

–

175.

 

Duke University Press.

"'Wereyed on every side': Chaucer's Troilus and Criseyde and the Logic of Siege Warfare." Boydell and Brewer Limited, 

New Medieval Literatures 20 (2020): 74

–

106.
With A.S.G. Edwards (University of Kent).

 

"A New Manuscript of Knyghthode and Bataile." 

Medium Ævum 87, no. 1 (2018): 137

–

141.
Honors, Awards and Grants Received
William Lee Pryor College Professorship in English, University of Houston
Huntington Library Exchange Fellowship, Jesus College, University of Oxford
New Faculty Research Grant, University of Houston
Small Grants Program, University of Houston
CLASS Book Completion, University of Houston
Short-term Fellowship, Folger Shakespeare Library
Research Grant, The Strathmartine Trust
R.W. Southern Prize, Sewanee Medieval Colloquium
Thouron Award
Classes Taught
Undergraduate:
ENGL 2330: Poetry of War
ENGL 3301: Introduction to Literary Studies
ENGL 4396: War and Representation
Graduate:
ENGL 6362: Middle English
ENGL 7380: History of Poetry and Poetics (Postclassicisms)
ENGL 8392: Premodern Poetics
Research Interests 
Late-Medieval Literature and Culture
History Writing and Historiography
Material Texts and Manuscript Studies
The History of Pedagogy and Scholarship
Classical Reception
Poetics
Current Book Projects
Everyday War: Empire, Nation, and the Making of Medieval Wartime,
Literatures of the Hundred Years War, co-edited with R.D. Perry. Manchester University Press, 2024.