CPH Updates 

Professors Leandra Zarnow and Nancy Beck Young are co-directing an NEH Summer Seminar in June 2017 entitled Gender,  the State, and the 1977 International Women's Year Conference. Sixteen college professors have been selected following a rigorous screening process to participate. Participants will spend the week reading the latest literature pertaining to the topic, exploring new pedagogical methodologies for teaching modern feminism and politics, and considering what digital history methodologies might add to research and teaching on the topic.  Follow-up programming is already being planned.  A commemorative, academic conference is being held in November.  For details, see this webpage:  1977-2017: The IWY National Women's Conference in Retrospect http://classweb.uh.edu/iwynatlwomensconf/.
---
 
It has been a busy year for the Gulf Coast Food Project (GCFP). We continue to plan a two-day conference, "American Eats! Houston Food in the Past, Present, and Future," to be held on campus on September 8-9, 2017. The event explores the diverse food culture of the Texas Gulf Coast. To attract as broad of a public and academic audience as possible, we have partnered with Foodways Texas and Sugar & Rice Magazine. Houston Eats! is the capstone event of the $100,000 NEH grant "[AC-253204-17] The History of Food Production and Consumption in the U.S. Gulf Coast Region."

We recently debuted the new Food & Society undergraduate minor that features several new classes supported by our NEH grant and a UH Teaching Innovation Program Grant. One of the key faculty involved, Kristin Wintersteen will participate in a NEH Summer Institute, "Extending the Land Ethic: Current Humanities Voices and Sustainability," organized by faculty at Arizona State University (Phoenix, AZ). Among other concerns, Dr. Wintersteen, will develop content for her new hybrid course, (HIST 2355) The Global History of Food, which is part of the Food & Society minor.

At the end of March, the noted food writer Robb Walsh hosted a well-attended screening at the Beerfoot Brewery of three short films--Island Oktoberfest," "Going Crabbing," and "Island Olives"--from the Galveston Eats! documentary film project that is a GCFP collaboration. You can view the films here: galvestoneats .
---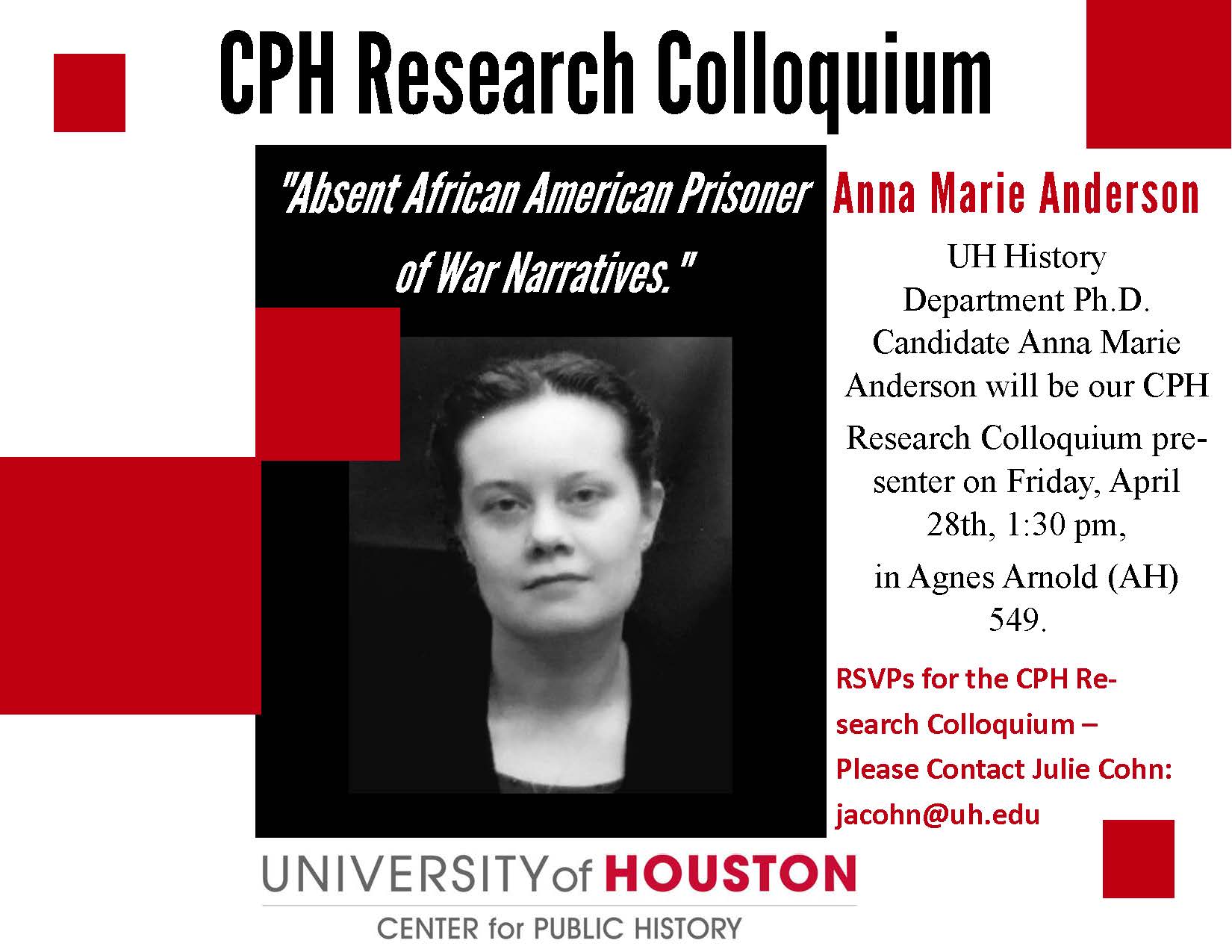 On Friday, March 24th, the CPH Research Colloquium held its 80th meeting! Alex LaRotta, a PhD candidate in history, presented a paper about La Onda Chicana, the Chicano Wave of Tejano music. A chapter in Alex's dissertation, the paper introduced the colloquium to the politics, activism, and influences that contributed to this American music genre, and that framed the development of Latino identity in San Antonio. Alex brought along several LPs and a 1970s-era turntable to enliven our discussion with some cover art critique and music sampling. Anna Maria Anderson will present "Absent African American Prisoner of War Narratives" at our next meeting on April 28th.
---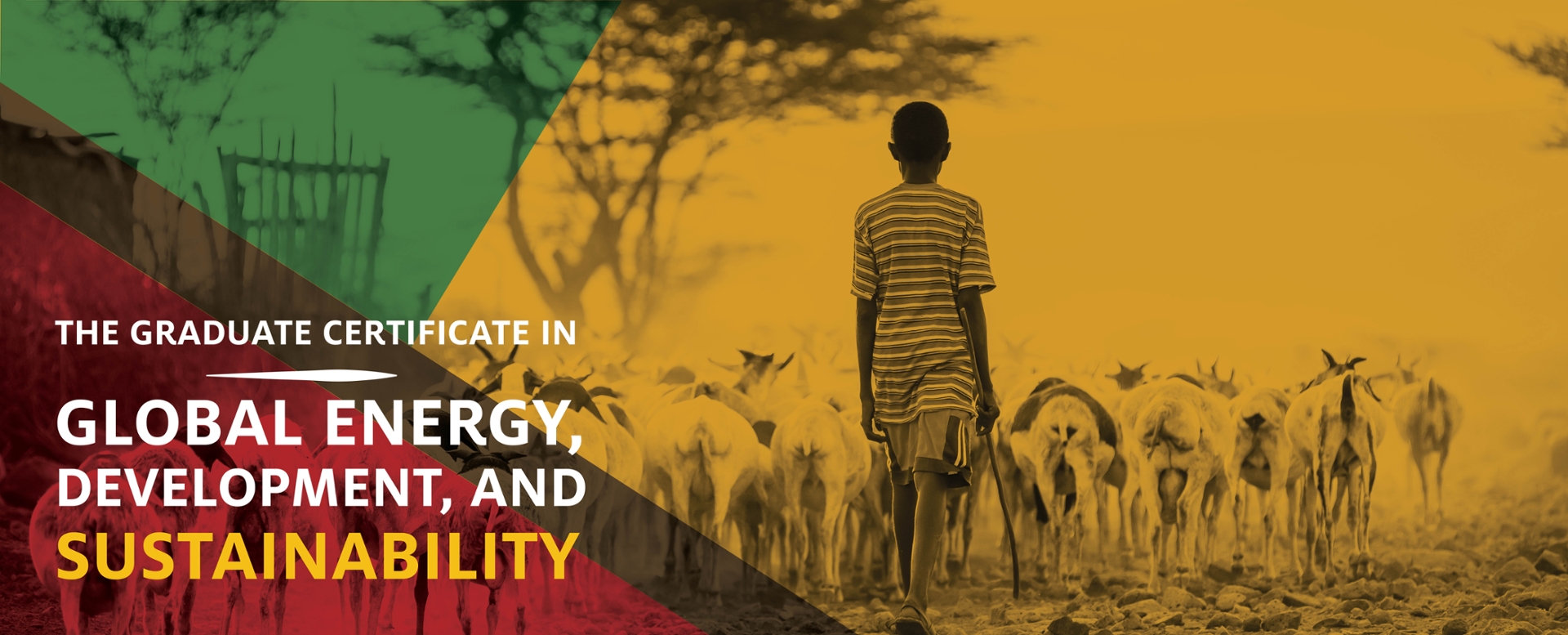 Dr. Kairn Klieman recently spent a week in Ghana (March 8-15), where she was a speaker and mentor at the U-Turn Africa Conference on "Inspiring the Creation of Sustainable Legacy Wealth in Africa." Through the auspices of the organizer Ms. Doyin Oluntona of Houston, Dr. Klieman was able to spend two days discussing issues of sustainability with government officials, students from the University of Achesi, and faculty from Johns Hopkins University. Dr. Klieman also succeeded in establishing future collaborative possibilities with Universities in Ghana, including the co-teaching of her "Africa and the Oil Industry" with faculty from Achesi University in 2018, and the possibility of co-training students from UH and the Oil and Gas Management Program (MBA, MA, MSC) at the University of Cape Coast, Ghana. Overall it was a highly invigorating and stimulating trip!
Tom Mitro In March 2017 GEDS Co-Director Tom Mitro conducted a two day course in Naypyidaw for senior Myanmar Government officials on how to structure Liquefied Natural Gas (LNG) imports and regasification in order to expand electrification and improve the standard of living in the country. The course featured instruction on a LNG import and regasification economics model that Mr. Mitro developed specifically for the Myanmar Government to help them evaluate alternatives. The trip was sponsored through the auspices of the U.S. State Department and U.S. Department of Commerce Commercial Law Development Program.
The GEDS team (Dr K Klieman, Tom Mitro, Dr R Golden Timsar), along with African Sustainability pro, Doyin Oluntona successfully presented papers for a panel at the University of Texas' annual conference on African History hosted by Professor Toyin Falola entitled: 'Oil and (In)Dependence in Africa: Strategies for Rupturing Economic Inequities – Past, Present, and Future' on March 31, 2017.
---
The cover story of the spring issue of Houston History will revisit the Camp Logan incident that occurred one hundred years ago in August 1917.  The U.S. Army sent African American troops to Houston to guard construction of Camp Logan, a World War I training facility, on the assurance that the black soldiers would be treated respectfully by local citizens. Instead the troops endured racial slurs and discrimination when in town and had to surrender their weapons because black soldiers with guns were seen as offensive by some whites. A clash between Houston police and the African American troops, along with rumors of a white mob advancing on the camp, led to an armed conflict between the soldiers, police, and local residents that resulted in the only race riot with more white casualties than African American. After a number of the soldiers were hanged without due process, President Wilson intervened to ensure military justice codes were changed to prevent future injustice. Most significantly, however, is that this piece of history is one we do not talk about; even teachers have frequently never heard the story. Yet learning what happened at Camp Logan and why it happened can help us understand the long history of  racial conflict in his country today.
The author, Matthew Crow, an Army veteran who served in Iraq and Afghanistan, wrote this article for the Houston History class in the Honors College at UH, where he will graduate in May. The upcoming issue, "Agency: The Quest for Civil Rights" will be released in mid-May. To subscribe, read our back issues, or learn more about the magazine, please visit https://houstonhistorymagazine.org/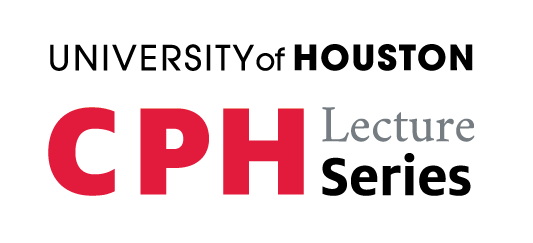 For the month of March, the CPH Lecture Series supported a number of engaging events across campus.
Dr. Judith Levine (Temple University) spoke at the Sociology in Action Lecture Series earlier in March to talk about her book, Ain't No Trust: How Bosses, Boyfriend, and Bureaucrats Fail Low-Income Mothers and Why it Matters.
Geographer Eric Magrane (University of Arizona) presented on his co-edited volume, The Sonoran Desert: A Literary Field Guide, and addressed how to creatively and scientifically engage the issues surrounding climate change, history, and environmental sustainability.
Author, comedian, and former mayor of Reykjavík, Jón Gnarr gave a talk on "Managing Creativity," drawing on his autobiographical trilogy of books (The Indian; The Pirate; The Outlaw), chronicling his upbringing as a child diagnosed with "developmental disabilities."
Dr. Kristine Trego (Bucknell University) spoke at the UH Ancient World Research Group and presented on her experience as an underwater archeologist, studying ancient Greek and Roman shipwrecks in the Mediterranean Sea and her work with National Geographic and the Institute of Nautical Archaeology. 
We also added a recent video of Dr. Karl Jacoby's book talk on The Strange Career of William Ellis: The Texas Slave Who Became a Mexican Millionaire.
Check out more of the CPH Lecture Series Recent events here!