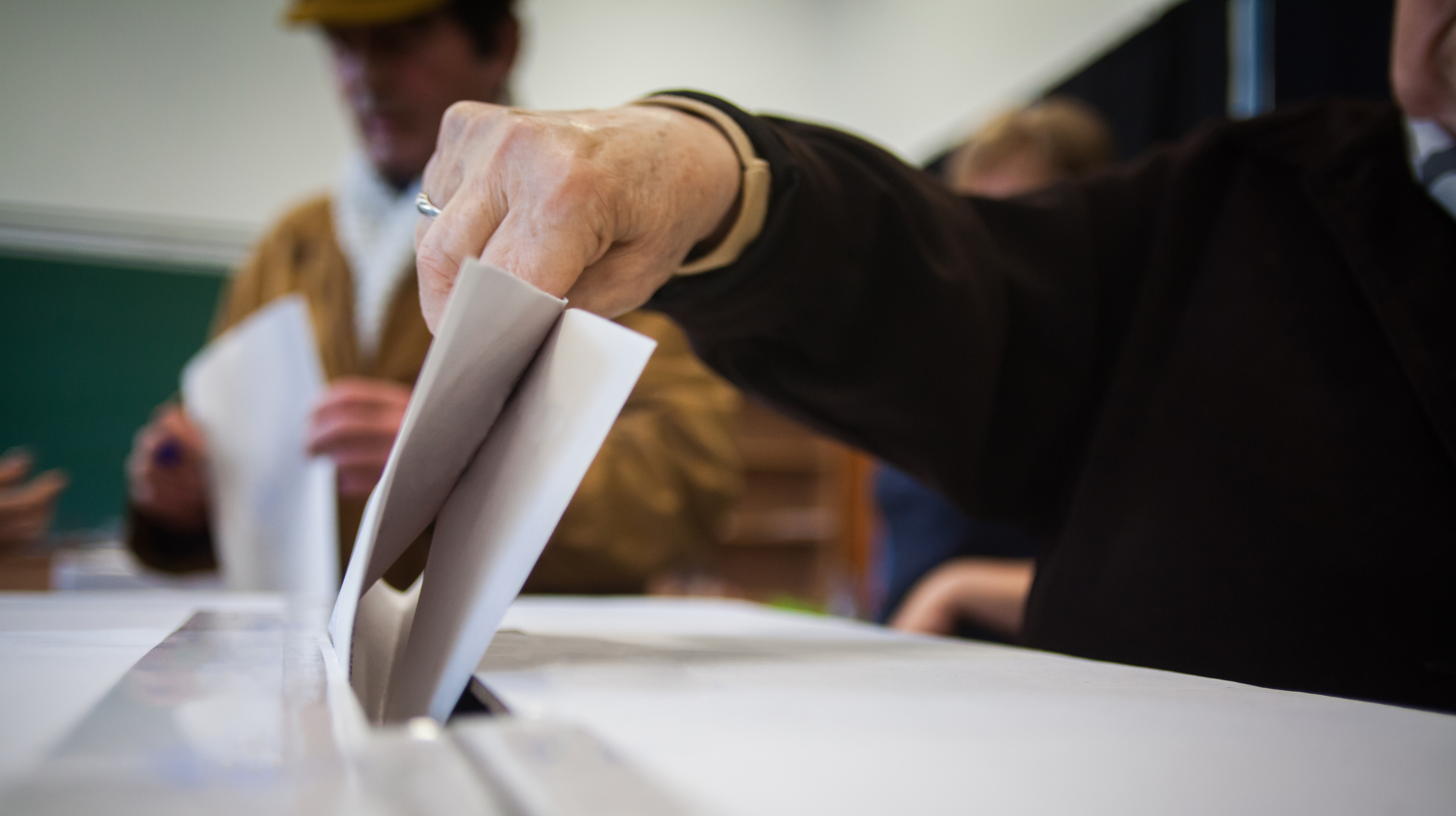 Aside from commencement, the pinnacle of a graduate student's time in school is the opportunity to present research at a reputable conference. For  students, Nikolai Robinson and Zainab Nayani-Merchant, this moment was both "humbling" and "surreal."
Robinson and Nayani-Merchant were selected to present their research, "
Strategic Social Media Use by Populist Political Candidates in Local Elections",
at this year's Association for Education in Journalism and Mass Communication (AEJMC) Midwinter Conference.
A prelude to the AEJMC Annual Conference, the midwinter conference affords  students and faculty the opportunity to present their research to scholars from all over the country.
"Presenting at the conference in front of well-established researchers and academics was really exciting and nerve-wracking," said Robinson, a graduating public relations master's student, "It was also amazing to see all the great research being done in communications nationwide, on really important issues like media representation and framing. It felt like a very positive, educational environment."
Robinson and Nayani-Merchant's study compared the social media strategy of two populist political candidates from different countries and political systems: Texas senatorial candidate Beto O'Rourke and Pakistan parliamentary candidate Jibran Nasir. The students measured the extent to which both candidates used traditional and populist political rhetoric on Facebook and the type of rhetoric that was successful for each candidate.
"I think, like many, we were both fired up by Beto's campaign and the impact it was making and had made throughout Texas and the nation, so we wanted to seize the opportunity while it lasted to try to make sense of this political phenomenon while also putting it into a broader, cross-cultural context," said Robinson.
What makes this study groundbreaking is the uniqueness of its focus area.
"I think the fact that it caters to local elections, both in the US and Pakistan, makes it one of a kind," said Nayani-Merchant, first-year mass communication graduate student. "Now that we are in the era of globalization, it adds to the literature of how two countries which seemingly have nothing in common, can be similar in many ways."
Both researchers have a strong interest in politics, but for Nayani-Merchant this particular study also holds sentimental meaning.
"Personally it makes me feel that I can now contribute to the growing literature on my home country," said
Nayani-Merchant.
 "Even more so, because it caters to my hometown, Karachi, which is such a vibrant city with its own diverse population and needs to be studied in great detail."