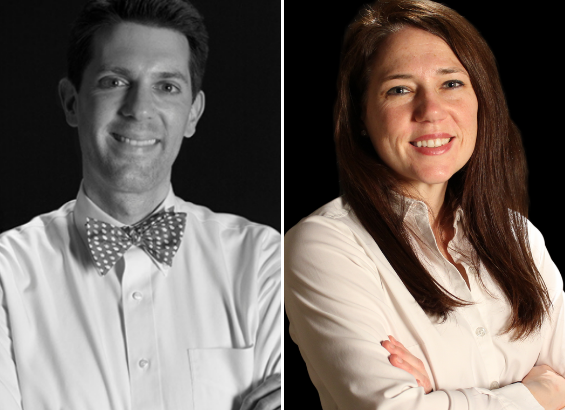 (Press Release) – In an announcement that was equal parts celebratory and bittersweet, the Jack J. Valenti School of Communication at the University of Houston announces associate professor Jennifer Vardeman's appointment as interim director on the heels of director Temple Northup's departure.
Dr. Vardeman, who celebrated ten years at Valenti last year, focuses her research on the nexus of public relations, women's health and intersectionality. In December 2014, she was appointed the director of graduate studies. Under her leadership, the graduate program streamlined its curriculum so that students can graduate in less time, increased the number of assistantships and scholarships provided to students, and created more research opportunities for students.
Over the summer, Dr. Vardeman worked closely with Dr. Northup to ensure that Valenti can smoothly and safely transition into the 2020-21 academic year amid the ongoing COVID-19 crisis.
"Although 2020 has been a year of unprecedented change, I draw strength from the support and confidence that I have received from our faculty, staff and college" said Dr. Vardeman. "Temple has been a valuable mentor to me throughout his leadership, and I look forward to maintaining our commitments to our students, faculty and staff."
Under Dr. Northup's dedicated leadership, Valenti saw an increase in national and international recognition. Highlights of his five-year tenure as director include the launch of the Houston Athletics' coach's show; the hiring of several experienced, full-time professors; a curriculum overhaul that strengthened degree offerings; the installment of annual signature events, such as the Impact Awards ceremony and Global Communication Summit; and the modernization of the building with projects that ranged from creating the Craig Wilson Square to updates to the classrooms.
This hard work paid off. In 2019, Valenti ranked among the top 75 communication programs in the world.
"Valenti will always hold a special place in my heart, and I am fortunate to have served such an extraordinary, talented community," said Dr. Northup, who is now the director of the School of Journalism and Media Studies at San Diego State University.
"I know Jen has the vision and leadership skills needed to take the program to the next level, and I am excited to watch as the program continues to excel."
As interim director, Dr. Vardeman will lead the school for a one-year term with the possibility of being elected by the faculty for a three-year, permanent term.
Dr. Lindita Camaj, an associate professor of mass communication, has taken over Dr. Vardeman's former role as director of graduate studies. She joined Valenti in 2011 and has since chaired countless graduate student committee projects, theses and comprehensive exams.
About the Jack J. Valenti School of Communication
The Jack J. Valenti School of Communication at the University of Houston produces next generation storytellers who excel in the new digital era. The school's alumni pool includes Pulitzer Prize-winning photographers, ESPN sports broadcasters, local news anchors, authors, corporate communication executives, health communicators, public relations professionals, advertising executives, film directors, photographers, videographers and professors. For more information, please visit valenti.uh.edu.