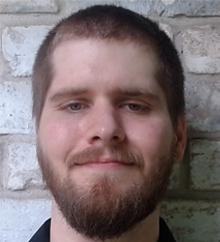 Program Assistant
Office Location: Melcher Life Sciences M250
Video Phone: (346) 230-4900
Robert Todd is the Program Assistant (part-time) for the American Sign Language Interpreting Program and is primarily responsible for providing administrative support for the Program Director and the Program's Faculty. Mr. Todd graduated from Gallaudet University in 2015 with a B.A. in Sociology and received the Wright's Mills Award in Sociology. He previously worked as a High School ASL Teacher for Fort Bend Independent School District with additional previous experience in Deaf Education support. He is currently completing post-baccalaureate education in philosophy at the University of Houston.