Katherine Ermgodts, SLP.D., CCC-SLP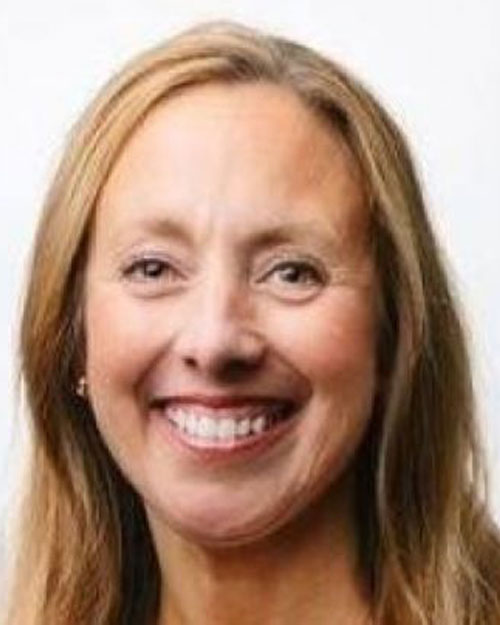 Clinical Assistant Professor
Email: knermgod@central.uh.edu
Office: Melcher Life Sciences M166E
Curriculum Vitae
Dr. Ermgodts is a Clinical Assistant Professor in the Department of Communication Sciences and Disorders.  She has experience teaching in a range of areas including clinical methods, counseling, global healthcare ethics, and professional issues in speech-language pathology. Currently, Dr. Ermgodts is teaching in the Speech-Language Pathology Assistant program. Dr. Ermgodts' academic and clinical interests focus on clinical supervision and development of community programs as well as speech, voice, and fluency disorders in adults.
Education
SLP.D., Doctor of Speech-Language Pathology, University of Kansas-Medical Center, Kansas City, KS
M.A., Communication Disorders, University of Houston, Houston, TX
B.A., Audiology and Speech Science, Michigan State University, East Lansing, MI
Teaching
Competencies and Strategies for the SLPA -2 (COMD 5342)
Applied Professional Ethics for the SLPA (COMD 5241)
Aural Rehabilitation for the SLPA (COMD 5343)
Clinical Interests
Dr. Ermgodts' clinical interests include working with adolescents and adults with speech, fluency, or voice disorders.  Dr. Ermgodts is also interested in clinical training and the development of professional skills in student clinicians.  She believes that when clinicians and clinical educators have a shared understanding of each other's roles and expectations, clinical training can be most effective.
Clinical Activities/Accomplishments
Dr. Ermgodts earned a clinical doctorate degree that focused on teaching and clinical education in higher education settings. This experience allows her to engage students in best pedagogical practices.
As a former clinic and program director, Dr. Ermgodts initiated and developed multiple community-based collaborative programs that afforded access to low cost speech-language services while providing valuable training opportunities for graduate students.
Dr. Ermgodts worked collaboratively with occupational therapy colleagues to establish a program of international, interprofessional clinic service for SLP and OT graduate students.
The role of the SLP in counseling individuals with communication disorders is an important one. Dr. Ermgodts created an elective course on counseling skills necessary for speech-language pathologists.
Honors
Excellence Award in Outcomes Assessment, Rockhurst University, 2016
Staff Excellence Award, University of Houston, 2010
Professional Activities
American Speech-Language-Hearing Association (ASHA) member
Member of ASHA SIGs 10 and 11, Issues in Higher Education and Administration and Supervision
Facilitator of workshops to train new clinical educators for externship supervision