The onset of COVID-19 presented previously unseen challenges to the way business is conducted. For Auxiliary Services, this meant transferring more services to a virtual environment. Dr. Emily Messa, CASP, and National Association of College Auxiliary Services (NACAS) at-large board member, has presented in many virtual engagements sharing University of Houston best practices with other higher education leaders.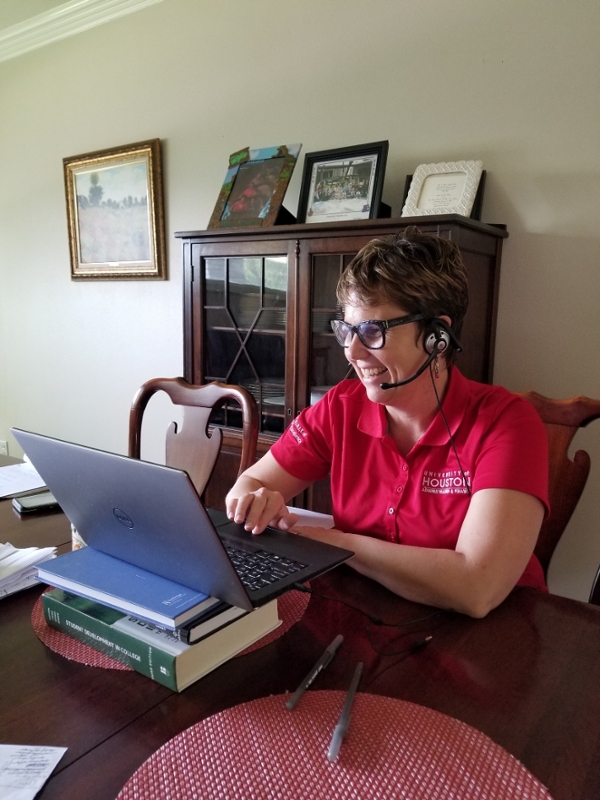 From "COVID-19 - Finishing Classes on the Right Foot" to "IPMI: More than a Parking Garage: Transformative Leadership to Shift Campus Culture," Dr. Messa provided best practice expertise as a recent panel participant through virtual engagement discussions about auxiliary services for students throughout the pandemic. Key takeaways included higher education expertise and insight about the following:
Parking and Transportation considerations in a Post-COVID setting;
Key considerations from Auxiliary Services units to transition mid-semester to a virtual and social distancing platforms;
University community perspective on managing myriad of complex issues from their respective University; and
Composition of Parking & Transportation Services operations and the corresponding impact in the new normal.
"As the leading organization supporting all auxiliary services within higher education, I am honored to provide insight and perspective to this national audience about the UH System and program component innovation across our portfolio or services," said Dr. Messa. "Not only is the opportunity for peer discussion and key learnings a foremost benefit, but also the ongoing engagement and contribution to service excellence for our students a tremendous positive outcome."