Administration & Finance / News /
News Release
FOR IMMEDIATE RELEASE
Mother's Day Serenade Coming to Cullen Performance Hall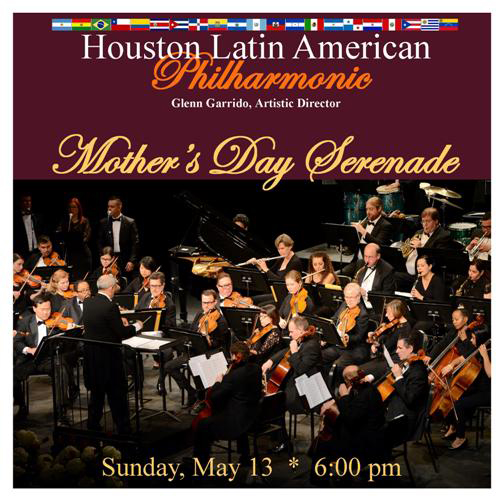 Houston, April 2, 2018 — The Houston Latin American Philharmonic is bringing its annual Mother's Day Serenade to the University of Houston's Cullen Performance Hall.
The concert will be held Sunday, May 13, at 6 p.m. Tickets can be purchased online or in person at the Cullen Performance Hall box office.
The program will include "Mil Violines," "Historia de Amor," "Como Será," "Ya No Eres Tú" and "Libertango." Guest artists will be Chucho Avellanet, Jorge Luis Chacín and Luis Alonso Hernandez.
The Houston Latin American Philharmonic's mission is to promote and elevate Latin American music, musicians and composers. The orchestra is led by American-Venezuelan maestro Glenn Garrido.
During the past five years, it has presented three concerts per year. For more information about it, visit its website and follow it on Facebook and Twitter.
For details about other upcoming concerts and shows at Cullen Performance Hall, follow it on Twitter, Facebook and Instagram.
---
About Cullen Performance Hall
Nestled among the tree-lined sidewalks in the heart of the University of Houston campus is the historic Cullen Performance Hall, which has been one of the premier entertainment venues in the city of Houston since it opened in 1950. Its cozy, relaxed atmosphere provides the ideal setting for music concerts, public lectures, dance performances and theatrical productions.